Ed Sheeran's Galway Girl song has stormed to the top of the Irish download charts following the release of his third album ÷ [divide] on Friday.
The song tells of "a perfect night" with an Irish fiddle player that the superstar met on a night out on Grafton Street, while his other Irish-tinged track Nancy Mullian, a love story about his grandparents has made it into the top ten. Both tracks were recorded with Irish trad/folk group, Beoga.
Galway Girl just hit #1 in Ireland, I love that @beogamusic x

— Ed Sheeran (@edsheeran) March 3, 2017
Ever since Sheeran revealed that he had written two "full-on Irish trad songs" for his third studio album, ÷, we have been counting down the days to its release to have a listen, especially when we saw on the track list that one was called Galway Girl.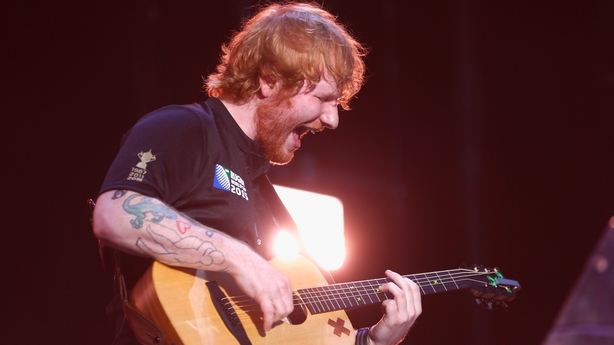 After Sheeran finally released his album we of course skipped right to the two songs, Galway Girl and Nancy Mulligan. Beoga's fiddle, pipe and bodhran sounds give the songs an authentic feel that is very different to Sheeran's back catalogue, while retaining his sharp lyrics and beautiful storytelling.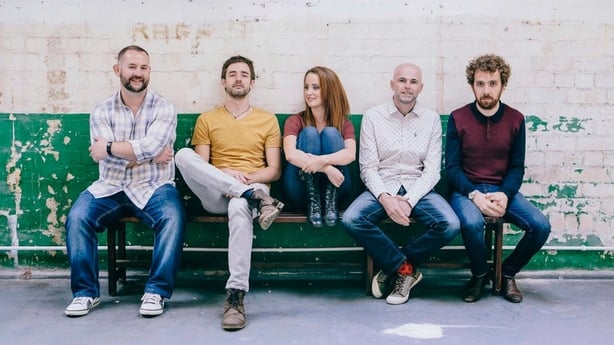 According to a recent newspaper interview, Sheeran says he fought hard with his record label to have Galway Girl included on the album.
He told The Guardian that they balked at the idea of a big trad-influenced folk number on what is anticipated to be one of the biggest commercial releases of the year.
They were really, really against Galway Girl, because apparently folk music isn't cool. But there's 400m people in the world that say they're Irish, even if they're not Irish.....And those people are going to f**king love it.
Luckily for us he stuck to his guns. After all he had promised the 'girl' in question he would write a song for her which he even references in the track.
"I swear I'm gonna put you in a song that I write about a Galway girl and a perfect night..."
Sheeran, a man of his word....
Even before Friday's album release, the track had generated huge interest and Sheeran was right to stick to his guns with the song shooting to the top of the Irish charts.
Sheeran had suggested that he wanted some Irish dancers for a video to accompany the song - step forward the Hession School of Irish Dancing in Salthill who went viral with their audition, clocking up over 1.2 million views on social media.
Irish fans (including Jedward!) are lapping up Sheeran's new music calling for it to be our St Patrick's Day anthem.
☘️ Galway Girl is a tune! @edsheeran it needs to be Number 1 in Ireland and the World this St.Patricks day ☘️

— JEDWARD (@planetjedward) March 3, 2017
I never knew how much I needed Ed sheeran's Galway girl in my life

— Brógán❤️ (@xBroganMcCayx) March 2, 2017
No words can describe how proud I feel to be Irish after listening to Galway Girl and Nancy Mulligan @edsheeran ☘️🇮🇪💚 Grá mhór! #Divide

— eimear ní chéitinn (@eimearkeatings) March 3, 2017
One fan was particularly relieved that Sheeran hadn't done a cover of the "other" Galway Girl track, which Mundy released a much-played version of in 2001.
Ed Sheeran didn't cover Galway girl thank christ he had me worried

— oien (@EoinJaffa) March 3, 2017
Have a listen to Galway Girl and read our thoughts on the track below. Scroll down to hear Nancy Mulligan, an ode to Sheeran's grandparents who hail from Gorey, Co. Wexford and click here for a review of ÷.
Galway Girl
"She played the fiddle in an Irish band but she fell in love with an English man..."
From the opening sentence we know this is going to be a story of love, if only fleeting, and immediately want to know who this girl is that made such an impression on Sheeran.
The song tells the story of meeting a girl from Galway "on Grafton Street by the side of a bar" before spending a night together drinking, smoking and "dancing the céili singing to trad tunes".
"She beat me at darts and then she beat me at pool, then she kissed me like there was nobody else in the room"
The chorus is infectiously catchy and is sure to become a highlight of any of his Irish gigs for the rest of his career, especially if he ventures west.
"I just want to dance with my pretty little Galway girl, you're my pretty little Galway girl..."
At the end of the night, after his mystery lady sang a version of Carrickfergus sweeter than any he'd heard before, in a voice he could listen to "on repeat for a week", he promised to write a song about "a Galway girl and a perfect night" and this is proof he's a man of his word.
"I swear I'm gonna put you in a song that I write about a Galway girl and a perfect night..."
Click here to find out the identity of the Galway Girl
Nancy Mulligan
"She was Nancy Mulligan and I was William Sheeran, she took my name and then we were one, down by the Wexford border..."
Sheeran's second ode to Ireland appears as a love story about his grandparents marrying in Wexford, where his granny still lives, told through the eyes of his grandfather.
The song, which sounds like something that you would hear sung in a small rural pub and feel compelled to get up and clap and dance to, tells of Nancy and William meeting during the second world war, overcoming their religious differences and forging a life together.
"She and I went on the run, don't care about religion, I'm gonna marry the woman I love down by the Wexford border..."
Sheeran's way of storytelling grabs you instantly as he brings you on this journey with Nancy and William as they start their family right through to 60 years later when they sit "in our old armchairs" and he looks at her adoringly.
"From a farm boy born near Belfast town, I never worried about the King and Crown, because I found my heart on the Southern ground, there's no difference I assure you..."
Find out how Nancy reacted to the track and what she makes of Sheeran's celebrity status below: