Ed Sheeran has admitted he once hit Justin Bieber in the face with a golf club following a night out in Japan.
Sheeran, who wrote Bieber's worldwide smash hit Love Yourself, was in Tokyo when the bizarre incident happened following a night of shots and Karaoke.
Speaking to The Guardian Sheeran said: "We were in Japan. We'd been out to a dive bar. He just drank water and I got hammered. Then we went to a golf course, and he lay on the floor and put a golf ball in his mouth and told me to hit it out of his mouth.
"I was like, 'F**k, I need to aim this properly,' and I swung. And you know in films when someone gets punched, and you hear that fake sound, like a slap? But in real life when someone gets punched, you hear that dull thud, a bit sickening? I heard a sound like the last one, and saw his security guard looking at me like....
"I'd cracked Justin Bieber right in the cheek with a golf club. That was, one of those 'What the f**?' moments."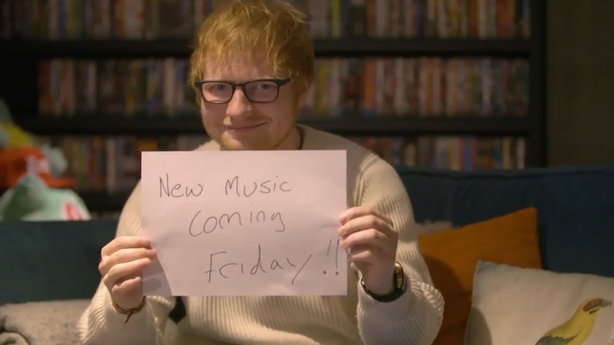 It isn't the first time Sheeran has got into a bit of trouble with a fellow musician. Earlier this year, it was revealed that Princess Beatrice had accidentally cut his cheek when a party prank went wrong as she was pretending to "knight" singer James Blunt with a ceremonial sword.
Sheeran's admission comes ahead of the release of his eagerly anticipated third studio album, ÷, which is released tomorrow and features two "full-on Irish trad songs" about Galway and Wexford.
Speaking on the Eoghan McDermott Show on 2FM recently Sheeran said: "I've actually got a song on the new album which I think is really gonna explode in Ireland.
"It would be something to do with the county of Galway. I've got a trad band called Beoga, they're actually from Belfast. It's a fiddle, a pipe, a bodhran and piano and we really jam.
"It's gonna be really good but I think I will never be able to play another song in Ireland again because that one will just be the song."
÷ is released in Ireland on March 3, with special pre-sale parties being held at midnight in Tower Records Dublin, Music Zone in Cork and OMG in Galway.