Actor Chris Pratt dished out some life advice to fans as he collected the Generation Award at the MTV Movie and TV Awards.
The Jurassic World: Fallen Kingdom star picked up the accolade previously given to fellow Hollywood A-listers including Will Smith and Robert Downey Jr at a ceremony in Los Angeles.
During his acceptance speech, Pratt thanked his family before listing out his nine most essential life tips.
He began: "Number one: Breathe. If you don't, you will suffocate. Number two: You have a soul. Be careful with it."
1 of 9 rules from @prattprattpratt "Don't be a ??" Congrats on receiving the Generation Award! #MTVAwards pic.twitter.com/IFn87o8Kuk

— MTV (@MTV) June 19, 2018
"Number three: Don't be a turd. If you are strong, be a protector. If you are smart, be a humble influencer. Strength and intelligence can be weapons, so do not wield them against the weak. That makes you a bully. Be bigger than than that.
"Number four: When giving a dog medicine, put the medics in a little piece of hamburger and they won't even know they're eating medicine.
"Number five: It doesn't matter what it is. Earn it. A good deed. Reach out to someone in pain. Be of service. It feels good and it's good for your soul."
"Number six: God is real. God loves you, God wants the best for you. Believe that; I do."
For his seventh piece of advice, Pratt told the audience how to go to the toilet at a party.
He then added: "Number eight: Learn to pray. It's easy, and it is so good for your soul."
The 38-year-old actor concluded: "Nobody is perfect. People will tell you that you are perfect just the way that you are, you are not! You are imperfect. You always will be, but there is a powerful force that designed you that way, and if you are willing to accept that, you will have grace.
"And grace is a gift, and like the freedom that we enjoy in this country that grace was paid for with somebody else's blood. Do not forget that. Don't take that for granted."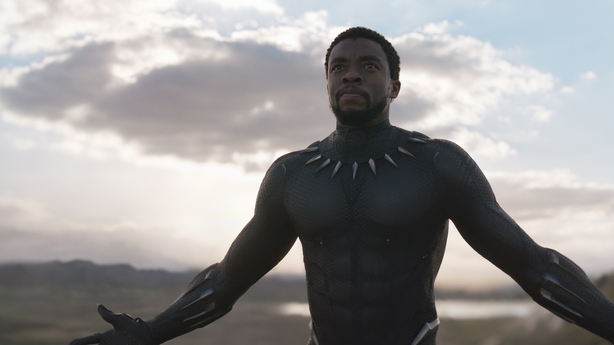 Black Panther was the big winner at the awards ceremony, winning four prizes from seven nominations. It bagged the biggest prize of the night, Best Movie, as well as won Best Hero (Chadwick Boseman), Best Villain (Michael B Jordan) and Best Performance In A Movie (Boseman).
While accepting the Best Hero award, leading star Boseman handed over his prize to a man who saved lives when he fought off a gunman who opened fire in a Nashville restaurant. During his acceptance speech, the 40-year-old called James Shaw Jr on to the stage.
Shaw Jr disarmed an attacker armed with an assault rifle at a Waffle House in Antioch, Tennessee, in April. Four people were killed in the attack and suspected gunman Travis Reinking was later arrested away from the scene.
Handing over the award on stage in Los Angeles, Boseman told Shaw Jr: "This is going to live at your house."
The #MTVAwards Best Hero @chadwickboseman shares his award with a real life hero ?? pic.twitter.com/dTyqcmFVwx

— MTV (@MTV) June 19, 2018
He later tweeted: "During the show, I was honored to meet @JamesShawJr9. He saved countless lives by tackling a gunman who opened fire on people in Antioch, Tennessee in April. He's a true hero that walks among us."
Netflix's sci-fi drama Stranger Things picked up three gongs on the night, Best TV Show, Best Performance in A Show for its star Millie Bobby Brown and Most Frightened Performance for Noah Schnapp.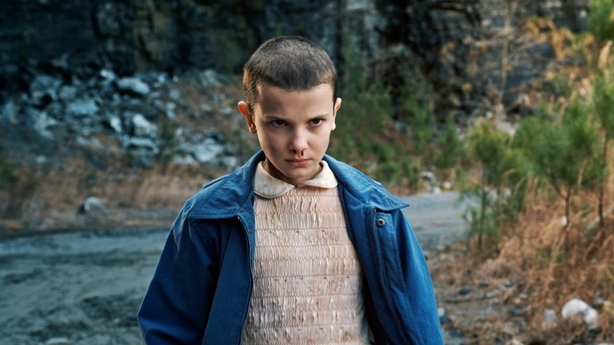 Here is the full list of the winners at the 2018 MTV Movie And TV Awards:

Scene Stealer - Madelaine Petsch (Riverdale)
Most Frightened Performance - Noah Schnapp (Stranger Things)
Best Hero - Chadwick Boseman (Black Panther)
Best Kiss - Nick Robinson and Keiynan Lonsdale (Love, Simon)
Best Comedic Performance - Tiffany Haddish (Girls Trip)
Best Reality Series/Franchise - Keeping Up With The Kardashians
Best Villain - Michael B Jordan (Black Panther)
Trailblazer Award - Lena Waithe
Best Onscreen Team - IT
Best Performance In A Show - Millie Bobby Brown (Stranger Things)
Generation Award - Chris Pratt
Best Performance In A Movie - Chadwick Boseman (Black Panther)
Best TV Show - Stranger Things
Best Music Documentary - Gaga: Five Foot Two
Best Movie - Black Panther