Robert De Niro stole the show for the audience at the Tony Awards in New York on Sunday night, when he used his time onstage to once again register his disapproval of US President Donald Trump in the bluntest way possible.
The American theatre world's biggest night of the year at Radio City Music Hall saw De Niro onstage to introduce Bruce Springsteen's performance of My Hometown, but before doing the honours the legendary actor turned his attention from Broadway to the White House.
"I'm just going to say one thing," said De Niro. "F*** Trump!"
*Warning: Video below contains strong language*
Robert De Niro's popularity is suddenly rising in Canada. pic.twitter.com/30LPxiWg7f #TonyAwards

— David Beard (@dabeard) June 11, 2018
After gasps, the audience erupted into applause and gave De Niro a standing ovation.
"It's no longer 'Down with Trump'. It's F*** Trump!" De Niro added.
US network CBS had a 10-second delay on the broadcast, which ensured that De Niro's outburst was not seen by the millions watching on terrestrial television. However, subscribers to CBS' All Access streaming service, journalists watching the live feed backstage and viewers in other countries saw the unedited version.
"Mr De Niro's comments were unscripted and unexpected," said a CBS spokesperson. "The offensive language was deleted from the broadcast."
When the clapping subsided, De Niro then called on people to vote in the US midterm elections in November and praised Springsteen for his own political activism.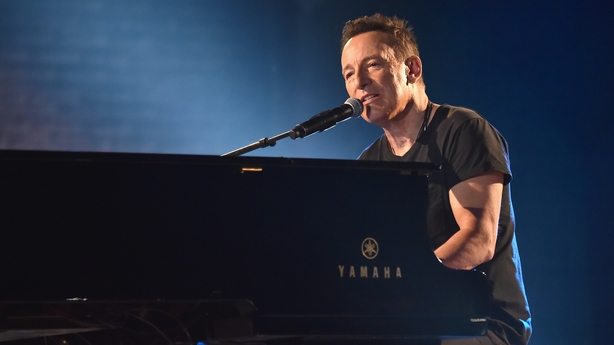 "Bruce, you can rock the house like nobody else and even more importantly in these perilous times, you rock the vote, always fighting for, in your own words, truth, transparency and integrity in government," said De Niro.
"Boy, do we need that now."
Springsteen was the recipient of a special Tony Award for his musical memoir show Springsteen on Broadway, which is based on his best-selling book, Born to Run.
Irish stage stars Denise Gough and Anthony Boyle had been among the Tony nominees for their performances in Angels in America and Harry Potter and the Cursed Child respectively, but were not among the winners on the night.