Sting says that keeping his stage musical The Last Ship afloat has been a constant struggle over the past few years but he keeps working on it because he feels the story has an important message to deliver.
Very much a passion project for the singer, the show, which tells the story of the closure of the Swan Hunter shipyard in Sting's hometown of Newcastle, first opened in Broadway in 2014 and makes its Dublin debut buoyed by some very favourable reviews.
Watch our interview with Sting
Speaking to RTÉ Entertainment on the day after the opening night in Dublin, Sting admitted that working on the show has been a challenge.
"It's not the easiest thing to do," the 66-year-old performer said. "The normal route for someone in my position to go into musicals is to do a jukebox musical where they just craft a story around existing songs or you do something like a Disney cartoon or a fairytale that everybody knows.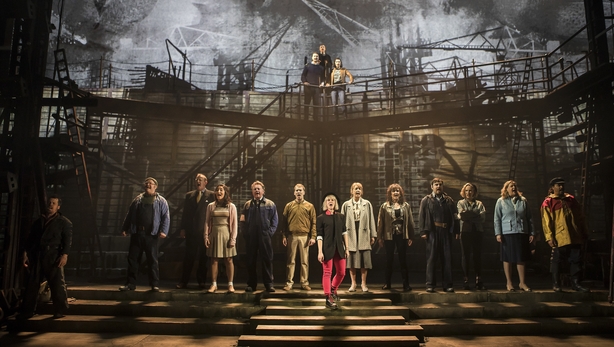 "To do an original story about working class people in the north of England is not the obvious road to success but it's the play I wanted to make and it's an important play and this is why I'm here, I'm here to support a message that will resonate.
"What we're doing is not easy, it is difficult. I'm doing it because it's important and once people see it, they recognise that. We get standing ovations every theatre we play. Monday night in Dublin was no exception.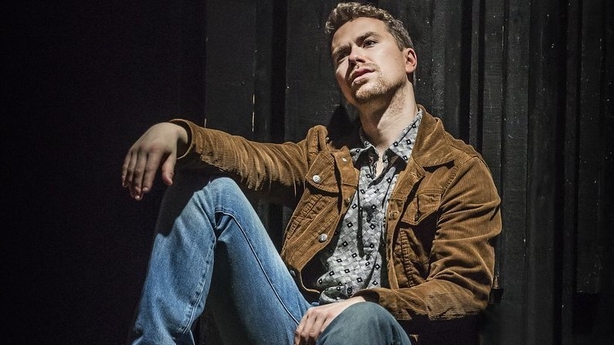 "People see their own stories in it, they see their own fears, their own anxieties and their own ambition there. It's more important than jazz hands and razzamatazz."
Sting said he was disappointed that the show has not played in Belfast, site of some of the famous shipyards in Ireland and Britain, and says he will be back in Dublin this Saturday for The Last Ship's last night in Dublin.
He added that he has not ruled out making a surprise appearance on stage himself during the show's Dublin run.
Alan Corr @corralan
The Last Ship is at the Bord Gáis Energy Theatre until Saturday, June 9