Joe McGann, who has a lead role in Sting's musical drama The Last Ship, says that the show is the rock star's love letter to his hometown of Newcastle.
The stage hit, which is at Dublin's Bord Gáis Energy Theatre from June 4 to 9, tells the story of the closure of the Swan Hunter shipyard in Newcastle in the 1980s at the height of Thatcherism and how the local community dealt with losing the main source of their livelihoods.
Watch our interview with Joe McGann and Charlie Whitlock
Speaking to RTÉ Entertainment, McGann, the oldest of the McGann acting family, said: "According to Sting himself, he forgot that he was living in the rarefied world of fame as a major music star. So can you imagine what it was like for him - being an international rock star and people not saying no to him for 20 years?
"But he himself remembered that he owed a debt to the people who made him and not just his family but the community and The Last Ship is very much a love letter to Newcastle and you feel it, you really do."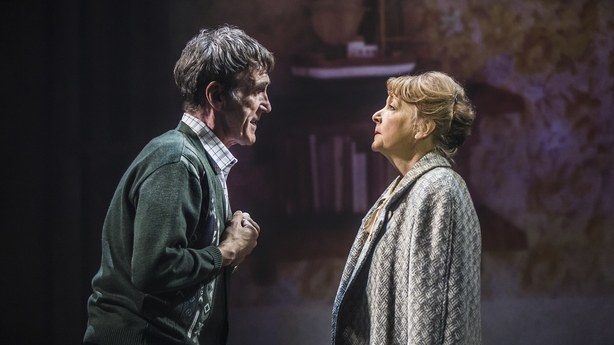 The production, which was initially inspired by Sting's 1991 album The Soul Cages and his own childhood experiences in Newcastle, features 18 performers and a five-piece band and stars former Coronation Street actor Richard Fleeshman in the lead role of Gideon Fletcher, a rebellious sailor who returns home looking to rekindle a childhood romance.
The show also features Charlie Hardwick, who appeared in Emmerdale and who, like Sting himself, is a native of Wallsend in Newscastle.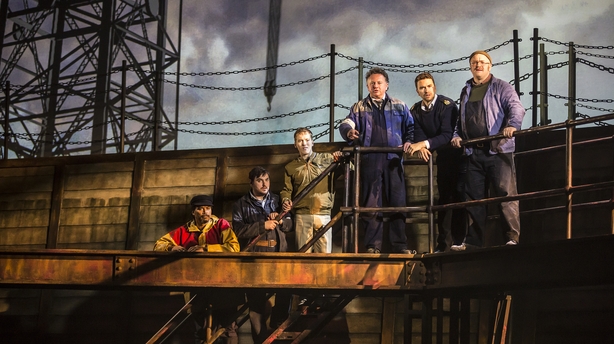 "The shipyards were everything in Wallsend," she said. "It was the whole nature of the town. The cranes were constantly moving on the horizon day and night, clanging, banging. The year I left school all of the lads were allotted trades to go into the shipyards. The whole town was just there to feed the shipbuilding industry.
"So when the shipbuilding industry was no longer required by, well, Thatcher and her government, the whole town went. But this show is also a celebration and people are leaving the theatre with hope in their hearts and a validation for their own struggles."
Alan Corr @corralan