Game of Thrones star Nikolaj Coster-Waldau has said the need for secrecy around the final episodes of the hit drama has brought in new measures of security, with their scripts now self-destructing after the scenes have been filmed.
The actor, who plays Jaime Lannister on the HBO series and is one of the few remaining original cast members, said they now only receive digital copies of the scripts, and cannot keep them after filming completes.
"They're very very strict. It's reached a crazy level this year," he told Elite Daily.
"We actually get the scripts, and then when we've shot the scene — and we only have it digitally — and then when you've done the scene, it just vanishes. It's like Mission: Impossible. 'This will self-destruct'."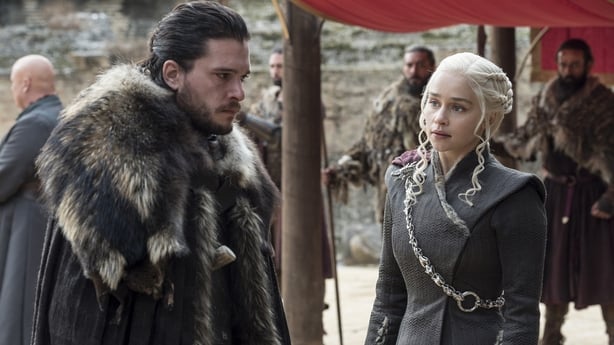 Over the last seven seasons many plot points have been leaked, with some whole episodes even being uploaded online ahead of the official airdates, so it's no wonder they are going all out in the security stakes for the final six episodes.
Game of Thrones: Season 7's Biggest Moments
At the moment many cast members, including Kit Harington (Jon Snow) and Emilia Clarke (Daenerys Targaryen), are in Belfast working on season eight.
Solo: A Star Wars Story star Clarke recently told RTÉ Entertainment what she will miss most about filming in Belfast.
The Queen of Dragons star said she will miss "Guinness, absolutely, good Guinness."
Clarke admitted that coming to the end of Game of Thrones feels "really bittersweet" having been on the show since it first aired in 2011.
"The way I keep describing it is it's just like leaving home, because you're excited about what you're going to do next but you're incredibly sad to be leaving everything you experienced behind," she told RTÉ Entertainment.
"It's definitely going to be a real tearjerker."
Game of Thrones is set to return in 2019.