Game of Thrones star Emilia Clarke, who is currently filming the eighth and final season of the HBO fantasy show, has revealed what she will miss most about filming in Belfast.
Clarke and her fellow Thrones castmates, including Peter Dinklage and Kit Harington, have been spotted in pubs in Belfast while taking a break from shooting and it turns out a good pint is high on her priorities list.
Speaking to RTÉ Entertainment at the junket for her new film Solo: A Star Wars Story, the Queen of Dragons star said she will miss "Guinness, absolutely, good Guinness" when they're finished working in Belfast.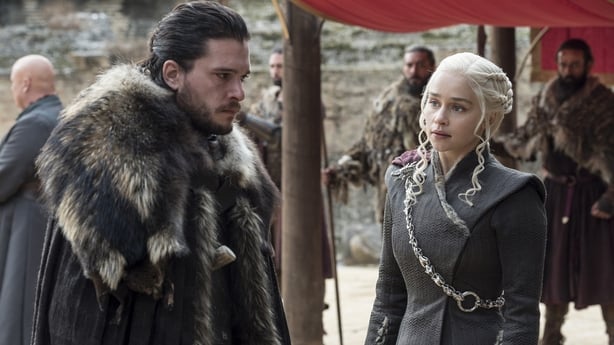 Clarke admitted that coming to the end of Game of Thrones feels "really bittersweet" having played the iconic Daenerys Targaryen since 2011. The show is set to air its eighth and final season in 2019.
"The way I keep describing it is it's just like leaving home, because you're excited about what you're going to do next but you're incredibly sad to be leaving everything you experienced behind", she explained.
"It's definitely going to be a real tearjerker."
The lovely @emiliaclarke tells us how she feels as @GameOfThrones prepares to come to an end with its eighth and final season. #GameofThrones #SoloAStarWarsStory pic.twitter.com/9L9pRDknBC

— Entertainment on RTÉ (@RTE_Ents) May 28, 2018
The 31-year-old actress joked that she "could be a spy" having gone from the highly secretive HBO TV series to the Star Wars franchise and said that both productions are very similar in their "epicness".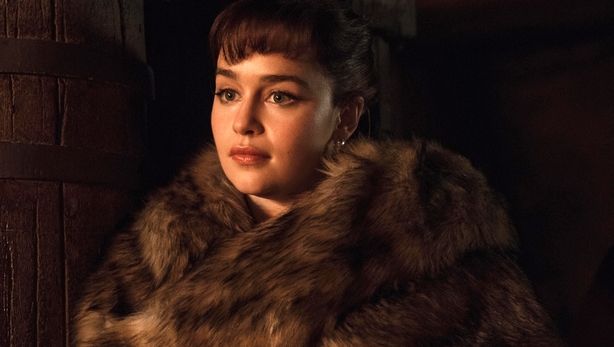 "With Game of Thrones and with Star Wars every department is working at the highest calibre, so all the sets have so much detail, all the costumes, everything.
"And then on Star Wars, the creatures and the weapons room and everything. It was very impressive", she said.
Game of Thrones is scheduled to air its final season next year. Solo: A Star Wars Story is in cinemas now.