Is Solo: A Star Wars Story the Star Wars spin-off fans were baying out for? Perhaps not. But this Han Solo origins story is a breezily entertaining, if slightly forgettable, romp through the Star Wars universe.
It wasn't all plain sailing bringing this franchise spin-off to the big screen, which usually doesn't bode well for mega-budget blockbusters.
The film had a highly-publicised switch-up of directors months into production, with Ron Howard taking over from Phil Lord and Chris Miller (The Lego Movie, 21 Jump Street) and re-shooting a reported 70% of the film. Luckily, any backstage discord doesn't come across in the finished product which zips along nicely for its 135- minute running time.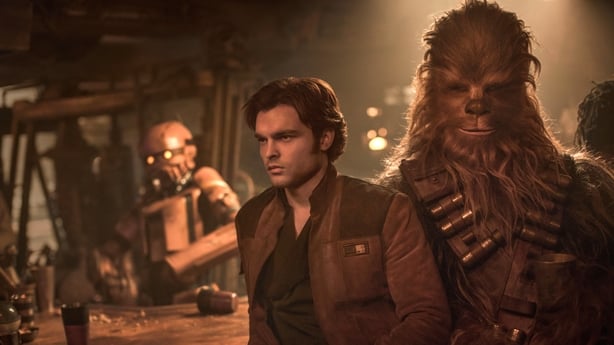 Much of the movie hinges on Alden Ehrenreich's take on the roguish young Han Solo. Stepping into Harrison Ford's space boots was never going to be easy, but Ehrenreich handles it with ease and brings his own wry take on the character.
We pick up with Han on his dingy, industrial home planet of Corellia, where he and his sweetheart Qi-Ra (Emilia Clarke) are trying to escape their bleak life on the streets. Han already has his sights set on procuring a space ship and whisking his love around the galaxy, but when they are suddenly torn apart he has to come up with a Plan B.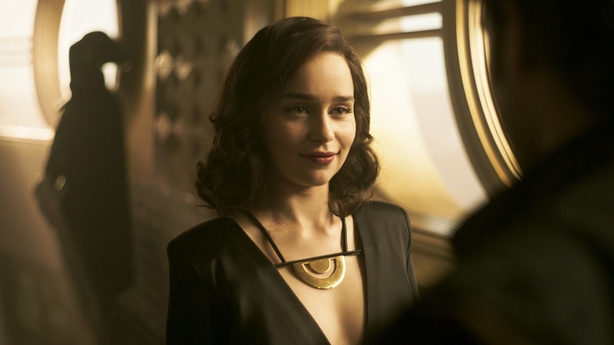 He teams up with diehard cynic Beckett (Woody Harrelson) and a motley crew of mercenaries to pull off an ambitious heist – to steal a huge consignment of the highly-explosive and hugely valuable fuel called coaxium – at the behest of the smoothly savage crime boss Dryden Vos (Paul Bettany). The high-speed, high-octane action set-piece atop a monorail that follows is one of the most thrilling and impressively captured sequences of the film.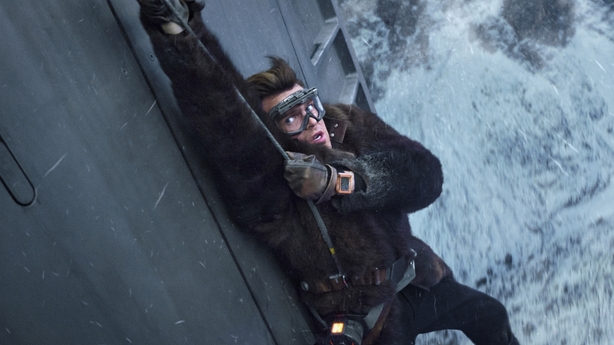 Han's quest for his own space-ship leads him to crossing paths with the slick smuggler Lando Calrissian, played with urbane panache by the hugely talented multi-hyphenate Donald Glover. Asides from the coolest capes going, Lando is also in possession of one of the most iconic elements of the Star Wars universe - the Millennium Falcon. The film becomes infinity livelier with the addition of Lando and his wisecracking female droid L3-37, voiced by the brilliant Fleabag creator Phoebe Waller-Bridge.
There's plenty of fun to be had for devoted Star Wars fans as Solo answers a lot of questions fans may or may not have been wondering. How did Han get his name? How did he first meet Chewbacca? How did he make the Kessel Run in 12 parasecs?
Although the action can feel at times curiously low-stakes, Solo: A Star Wars Story is an all-round diverting foray into a galaxy, far, far away which doesn't take itself too seriously. A Lando spin-off would not go amiss.
We need your consent to load this YouTube contentWe use YouTube to manage extra content that can set cookies on your device and collect data about your activity. Please review their details and accept them to load the content.Manage Preferences