Nikki Bella has opened up about her split from actor John Cena saying she felt like she had ''a huge piece'' of her life missing when she split from her fiancé.
The 34-year-old Total Divas star and the Blockers actor called off their engagement just weeks before their wedding was due to take place, and Nikki admits it was a tough decision to make.
Speaking in the preview clip for their show Total Bellas, she said: "I feel such a huge piece is just missing from me. It was just weird. First morning in six years not to talk to him, you know?"
Cena, who has previously insisted he does not want children in the future, fully supports Nikki's decision to have a family one day but she wanted him to father her children.
''He told me, he sent me this text last night and he goes, 'The day you become a mom and look at your baby, I'm expecting to get the first thank you text.' But it's like, I wanted him to be the father of my kids.''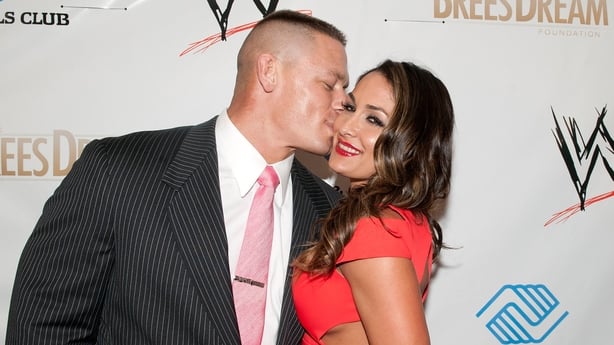 Her twin sister Brie added: ''I mean, you guys were like married ... I just don't want him to be lonely. And I don't want him to regret not being a dad.
"And that's what makes me sad 'cause John feels like a brother and I hate thinking in my head that he's gonna be alone."
''You and I are such hard workers and there's times there's been zero payoff, but when you have a baby, even if Birdie wakes me up five times in one night, the way she holds me, the way she smells, it's like, you don't care. I want you to feel that.''
Brie Bella previously said her sibling is "doing good" following her split from the WWE superstar.