Blockers has laugh-out-loud moments, heart and a lot of John Cena; a winning combination that makes it an instant classic of the coming of age comedy genre.
Julie (Newton), Kayla (Viswanathan) and Sam (Adlon) have been best friends since they started school and are about to go to prom, their last big night together before heading off to college. Somewhere in the planning stages they decide to make a pact to lose their virginities with their respective dates, but when Julie leaves her laptop open, their parents find out what they're planning and decide to do everything in their power to make sure they don't see it through.
What happens next is a stream of hilarious set pieces with Mann, Cena and Barinholtz a dream team with exceptional comic timing.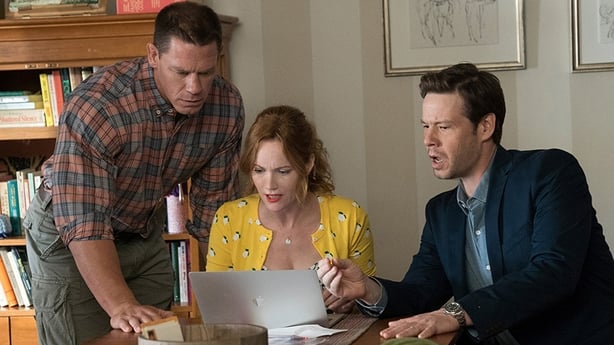 Cena is a particular stand-out as he flexes his comic muscles going between delivering subtle asides, with some of the best one-liners going to him, and being at the heart of some of the bigger physical comedy moments. He's just brilliant.
While the grown-up cast are a hit, the younger stars often steal the show completely.
Blockers doesn't just deliver big laughs, it also touches on big issues.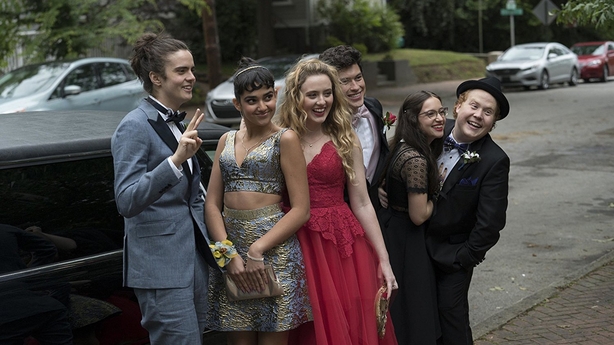 The first thing that struck me is how real the friendships between the girls are, it's relatable and positive and they all accept each other for who they are and celebrate their differences. Often in these kinds of films there's rivalry, power struggles and boy drama between teenage girls, but Blockers goes down the modern, empowering route that more closely mirrors the kinds of friendships you see in real life. It's getting to a place where it's cool to build your friends up and where their success doesn't negate your own.
While that message is important, it's not the only big issue it tackles amidst the gags; the way the film deals with how people view female sexuality differently to male is done in an equally light-hearted but effective way. You understand why their parents want to protect them, but the film also puts forward their need, and right, to have control over their own bodies.
It's refreshing and great fun.
Watch our interview with director Kay Cannon and Leslie Mann:
We need your consent to load this rte-player contentWe use rte-player to manage extra content that can set cookies on your device and collect data about your activity. Please review their details and accept them to load the content.Manage Preferences
We also sat down with John Cena:
We need your consent to load this rte-player contentWe use rte-player to manage extra content that can set cookies on your device and collect data about your activity. Please review their details and accept them to load the content.Manage Preferences