Nikki Bella's twin sister, Brie, has said that her sibling is "doing good" following her recent split from WWE superstar and actor, John Cena.
The 34-year-old Total Divas star, who was set to walk down the aisle with the 40-year-old Blockers star next month, broke the news that the couple had called off their engagement in a statement last week. Fans are yet to discover why the couple parted ways.
Speaking to People, Brie opened up about her sister's public break up and said she'll continue to put on a "brave face".
''She's good, they call her fearless Nikki for a reason. She always puts on that brave face. My sister has more strength than any other woman I know, especially Wonder Woman. She's bigger than that.''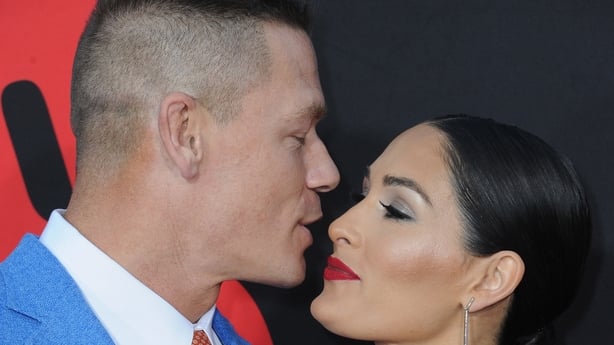 The reality star added that she found it difficult to watch her sister film personal scenes for the upcoming series of Total Bellas on E!.
''I really had to take a step back and allow it and that was really hard on me because it's my twin. I want to protect her from everything. This has been the hardest season to film for me because all I want to do is protect her and keep everyone away, but this is what we do."
"I have to give a lot of credit to John and Nicole. They really opened up their lives and they really wanted to close the curtain and be like this is it, we're done. My sister is really great with her fans in a way where she lets them connect with her. She lets them like go, 'My life isn't perfect and isn't easy' and lets them see the playbook of her life.
''John and Nicole allow the fans to see some very personal conversations, that to be honest, I was mind blown about. [Husband] Brian and I both said, 'I don't think we'd allow them to see those conversations' but they do. I give them a lot of credit," she added.
Last month, Cena spoke out about their relationship to US Weekly and revealed that the romance took a lot of work.