Former Coronation Street actor Richard Fleeshman takes the lead role as rebellious sailor Gideon Fletcher in The Last Ship, the stage musical written by Sting and he says that working with the rock star was a dream come true.
Watch our interview with Richard Fleeshman
The show, which is at Dublin's Bord Gáis Energy Theatre from June 4 to 9, tells the story of the closure of the Swan Hunter shipyard in Newcastle in the 1980s at the height of Thatcherism and how the local community dealt with losing the main source of their livelihoods.
"At the beginning of the play, Gideon Fletcher flees off to sea," Fleesman told RTÉ Entertainment. "He joins the navy to escape what he thinks will be a life of working in the shipyards like his dad and those before him and then we pick up he play about 17 years later when he returns to find the town going through this industrial demise and he has some loose ends to pick up in his personal life."
The Last Ship also stars Joe McGann of the McGann acting family and former Emmerale actress Charlie Hardwick and was initially inspired by Sting's 1991 album The Soul Cages and his own childhood experiences in Newcastle, features 18 performers and a five-piece band.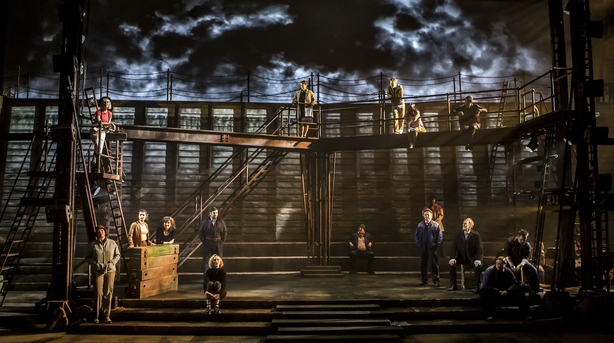 Gideon Fletcher appears to be a Sting-like character. "I guess in that he runs away from Wallsend in Newcastle to escape going into the shipyards, that's fairly autobiographical," says Fleeshman.
"In that sense he's the most Sting-like character but that's where the similarities end because Gideon doesn't run off and become an international rock star."
Fleeshman is a singer/songwriter himself and working with Sting was a learning curve for the actor. "To be honest the whole process of working with Sting has being such a dream come true," he says.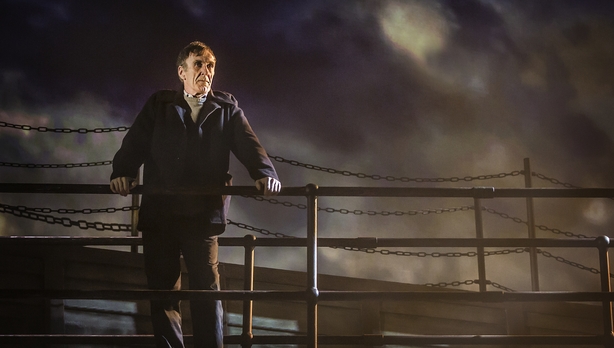 "I've been lucky enough to go up and down the country on a promotional tour with him and there's been times when we've just been waiting around in TV stations playing his back catalogue of hits so I've had so many pinch yourself moments and that's all the advice I could ever wish for. To have those experiences with him has been incredible."
The Last Ship is at an Bord Gáis Energy Theatre from June 4 to 9
Alan Corr @corralan