Irish band The Academic, who are the only support act for The Rolling Stones' Croke Park gig, say they will "play it cool" in front of the legendary musicians.
The Mullingar indie-rockers, who landed the gig in April, said it was a "childhood dream" to play a venue like Croke Park with the veteran rock band.
Frontman Craig Fitzgerald said that he and his fellow bandmates Dean Gavin, and brothers Matt and Stephen Murtagh, will try to hold it together in front of the Stones.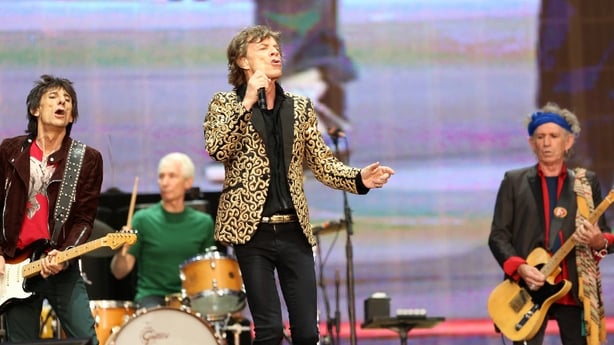 Speaking to Eoghan McDermott on 2fm, Craig said of meeting the iconic musicians: "I think we'll play it cool because I presume they would play it cool, they're very cool guys." 
He added jokingly: "But if there is a bit of fun going on I might ask him what does he think about the Maroon 5 song Moves Like Jagger."
When asked if they have been rehearsing like crazy ahead of their supporting slot in front of an estimated 70,000 people, Craig said: "We have been rehearsing a lot more than we usually rehearse but I wouldn't say it's all day every day.
"We're fairly relaxed about rehearsals but I would say we've rehearsed maybe four or five times which is a lot for us."
They have a setlist of around 30 to 35 minutes planned for the Thursday night gig.
"There won't be any sad moments, we're going to keep it pretty upbeat so you can expect the greatest hits from The Academic and if you don't know what that means you can go on Spotify and prepare yourself for it!", Craig said.
The singer said he hopes they will be able to enjoy the performance in the moment. "I really hope I do enjoy it in the moment, but it is Croke Park so I don't know!"
The Academic take to the stage at 7.15 at Croke Park.