70,000 people are expected to attend The Rolling Stones gig at Croke Park this Thursday and there will be strict new security measures in place, particularly in relation to the size of the bag concert goers are allowed to take into the venue.
Speaking at a press briefing in Croke Park on Monday morning, Jim Clarke, operations manager for Aiken Promotions, said: "The bag should be no bigger than A5, which is half the size of an A4 sheet of paper.
The #rollingstones arrived in Dublin yesterday. Here's the latest updates on their @CrokePark show this Thursday https://t.co/oNRH6TxzZk @RollingStones #StonesNoFilter pic.twitter.com/Yzm2pWCrrk

— Entertainment on RTÉ (@RTE_Ents) May 14, 2018
The Stones arrive in Dublin on Sunday
"Enough to bring the essentials of life - a phone, a credit card, or money, and whatever else people consider to be an essential but something small and any cameras must be no bigger than anything that could fit into a small bag."
The Rolling Stones, who arrived in Dublin on Sunday in time for veteran cricket fan Mick Jagger to attend Ireland's ongoing match against Pakistan in Malahide, are playing Ireland for the first time since 2007 and are expected to perform the longest show of the second leg of their No Filter European tour.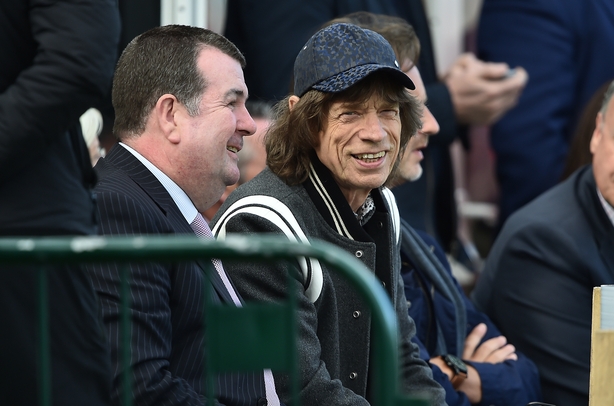 Doors for the show will open at 5.00pm on Thursday with support act on the night, Westmeath band The Academic, expected  on stage at 7.00pm. A 11.00pm curfew is in place and roads around the stadium will be closed from 5.00pn and 7.00pm until midnight.
"The message we want to get across to everybody coming on Thursday is help us to help yourself," Mr Clarke said. "As you are aware, security at major events has increased over the last two years and that requires a different approach.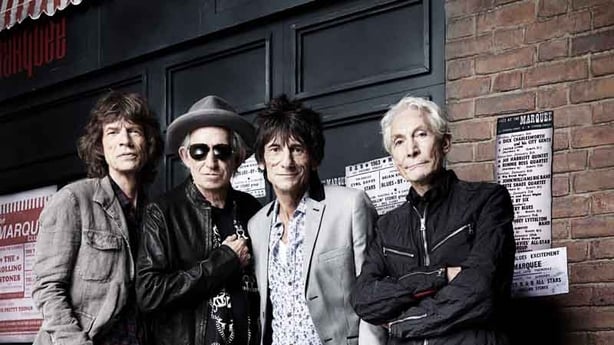 "What the Rolling Stones have is a consistency in how they handle the audiences they are entertaining throughout Europe and that requires us to do things a little differently."
Stage preparations for the show have been underway since last week and the band are expected to rehearse in Croke Park on Tuesday and Wednesday.
Croke Park stadium director Peter McKenna praised the local community around Croke Park for their support and co-operation in the run-up to the gig, adding that a special Garda hotline will be in operation on the night for residents to call if they have any concerns.
"We're starting our concert season. Everything is lined up for another spectacular Croke Park show and I'd like to say thanks to the local community who have been very supportive," Mr McKenna said.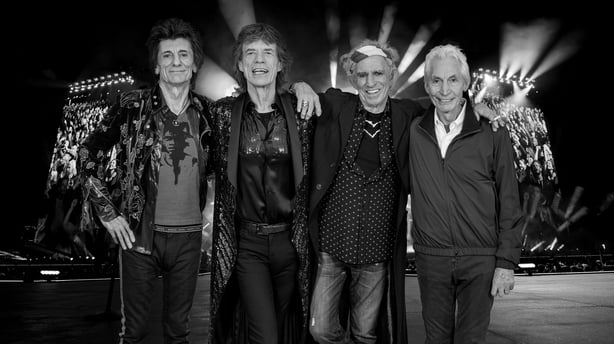 "We'd ask anyone attending the concert to be respectful and not to litter the place, keep the noise down and remember that it is a Thursday evening and to try to move into the city proper after the concert."
There are a number of places around the city where gig goers can drop off their bags before the show and fans are urged to check Croke Park and Garda social media for updates.
"We need say nothing about the back catalogue of the Rolling Stones, the history of the band, their contribution to music and their contribution to culture, not just on these islands but throughout the world. " - Jim Clarke of Aiken Promotions
Mr Clarke also strongly advised convert goers to only buy tickets for the show from licensed ticket vendors and warned that anyone with bogus tickets would not be let into the show.
There will also be checks on the contents of bags and pat downs on entry to the venue. Concert goers are asked to use public transport on what will be a part of the working week. 50% of tickets for the show were bought in the Dublin area and Luas has opened an extra service to cater for the gig, with trams leaving people at the top of O'Connell and Parnell Street.
We need your consent to load this YouTube contentWe use YouTube to manage extra content that can set cookies on your device and collect data about your activity. Please review their details and accept them to load the content.Manage Preferences
"Our appeal on the day is that people make their plans early and get to the venue early," said Garda Inspector Tony Gallagher, who is in charge of security operations on the night.
"We'd ask people to be aware of the security checks that will be in place. It is a Thursday evening so I would ask that not only fans be aware of arrangements on the day but that the working public be aware too."
The band's long time production manager Dale Skjerseth said, "We're continuing on with the same tour. It would be expensive to change it. It's a big show.
"There are four large video walls so pretty much every seat in the house can see the band. They're changing the set list a little bit and there here to give it all to the people. They adjust the set list all the time for different cities."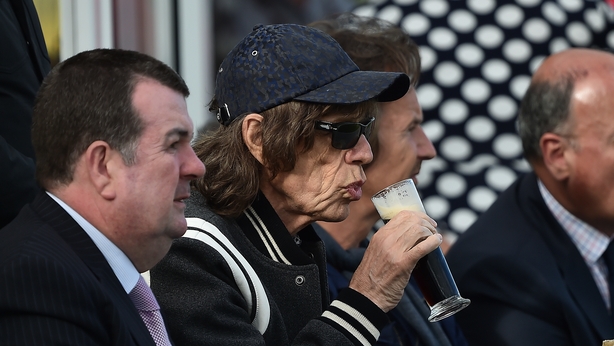 Asked if there will be any surprises on the night, he said, "The Stones will be here! They're still doing it after all these years."
Mr Clarke added: "The Rolling Stones are coming to Dublin and it's going to be a tremendous night. We need say nothing about the back catalogue of the Rolling Stones, the history of the band, their contribution to music and their contribution to culture, not just on these islands but throughout the world. I think that adds to the significance that they're starting their European tour here in Dublin."
Warming up the stage at Croke Park, see you on Thursday #StonesNoFilter #CrokePark #Dublin #Ireland pic.twitter.com/HVtaJNEzFS

— Mick Jagger (@MickJagger) May 15, 2018
Asked if this would be the last time the Stones are likely to play in Ireland, he said, "The last time . . . ? Is that a lead into a song? Maybe, who knows? But one thing I can guarantee, you is that you will have a lot of satisfaction. You can't always get what you want but satisfaction is guaranteed."
Alan Corr @corralan