Eurovision winner Charlie McGettigan and broadcaster Mike Murphy have called for a boycott of next year's Eurovision Song Contest in Tel Aviv, Israel.
Speaking after the devastating events on the Gaza border this week, McGettigan, who won the Eurovision for Ireland in 1994 with Paul Harrington and the song Rock 'n' Roll Kids, told Joe Duffy on RTÉ Radio 1 that he thinks Ireland should boycott the event if it is not held in another country, or cancelled altogether.
"I think they need to make a decision, but if they don't, I think we need to make the decision not to go," McGettigan said on Liveline on Tuesday.
"It was dreadful yesterday (Monday) seeing Netanyahu and the Trumps celebrating while people are dead."
Duffy asked whether such a statement would make a difference, pointing to photos of crowds welcoming Eurovision winner Netta home in Tel Aviv.
"I suppose life goes on," said McGettigan, adding that "it's a chance for the whole of Europe who are involved in Eurovision to make a statement and sort of say, 'Look, we don't agree with this'."
"It was like Nero in Rome, [he] fiddled while Rome burned," he said.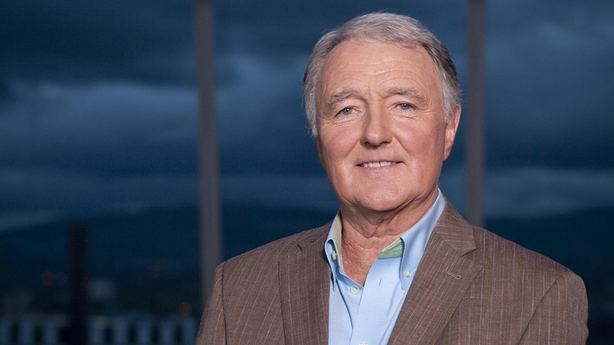 Mike Murphy, who has reported extensively on Israel and Palestine for many years, agreed that Ireland should not take part in the contest if it is held in Tel Aviv, saying "we should boycott it."
"I think this is an opportunity now where boycott comes right into it, and this is where we in Ireland need to stand up and be counted and say 'we're not competing'," Murphy said.
The Eurovision Song Contest 2019 is set to take place in Tel Aviv in May.
Charlotte Ryan