Bookies favourite Israel has won the Eurovision Song Contest with the song TOY sung by Netta Barzilai. This is the fourth time that Israel has won the competition.
Taking to the stage after receiving a total of 529 points, singer Netta Barzilai said: "I'm so happy. Thank you so much for choosing different, thank you for accepting difference between us.
"Thank you for celebrating diversity. I love my country. Next time in Jerusalem!"
The Winner of the 2018 #Eurovision Song Contest is ISRAEL! #ESC2018 #AllAboard pic.twitter.com/Myre7yh3YV

— Eurovision (@Eurovision) May 12, 2018
TOY, which many refer to as the 'chicken song', features Netta, and her trademark pink striped buns, making clucking sounds while singing about women's empowerment and hot button issues such as the #MeToo movement.
Thank you Europe.

— Netta Barzilai (@NettaBarzilai) May 12, 2018
Israel last won the Eurovision Song Contest in 1998 with singer Dana International and the song Diva. The win means Israel will host next year's Eurovision competition.
Interviewed on Israel Kan TV, the state broadcaster, Netta said she looked forward to the world seeing "the Israeli carnival" when Jerusalem hosts the contest next year.
"People will see how wonderful we are. What a vibe we have. Best people… the best place in the world.
"Be good to others. And be good to yourselves," she added.
Cypriot entry Eleni Foureira came second with her song Fuego.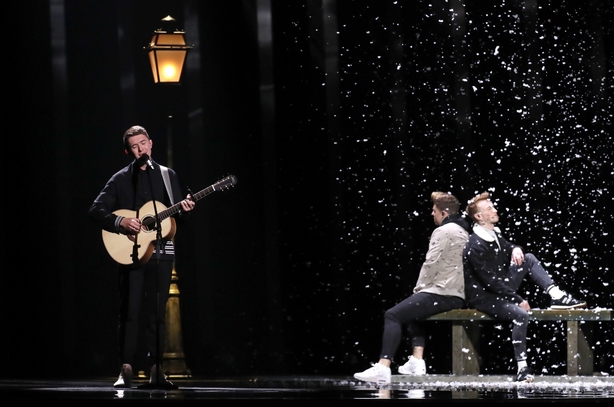 Ireland's Ryan O'Shaughnessy finished in 16th place with 136 points having received 62 points from the public and 74 from the jury vote. This was the first time Ireland had reached the Grand Final in five years.
Speaking from Lisbon after the competition had finished O'Shaughnessy said: "It's unfortunate that we didn't get the points we really wanted but that's Eurovision, it's not as easy as just going out and playing live.
"The winner Netta brings a completely different style to the Eurovision that we hadn't seen before.
"Tonight felt amazing. I felt like I had everyone in Ireland behind me. I couldn't be prouder to be Irish."
Michael Kealy, Head of the Irish Eurovision Delegation reckons we deserved to finish higher up the scoreboard. He said: "We deserved to be further up the board. But that's Eurovision. It is a tough competition.
"Finishing 16th out of 43 countries is very credible considering the level of competition everybody brings to this event.
"It is the toughest music event in the world. It has been brilliant. It has been our best performance in 7 years."