Alan McGrath and Kevin O'Dwyer, the two dancers accompanying Ireland's Eurovision hopeful Ryan O'Shaughnessy have revealed they were surprised by the huge cheers from the audience during their semi-final performance.
Both Alan and Kevin appear in the music video Ryan released ahead of his trip to Lisbon, and also dance as part of the live act. And while they received positive feedback in their rehearsal, they weren't expecting the rapturous cheers that filled the Altice Arena in Lisbon on Tuesday night.
"We actually weren't expecting that when it happened first in the rehearsal, the two of us got a bit emotional on the stage," 25-year-old Alan said.
"It kind of took us by surprise – a good surprise – and also when we sat on the bench and the snow went off as well, it got a good cheer. The atmosphere was 10 times bigger when we hit the live semi-final which was great."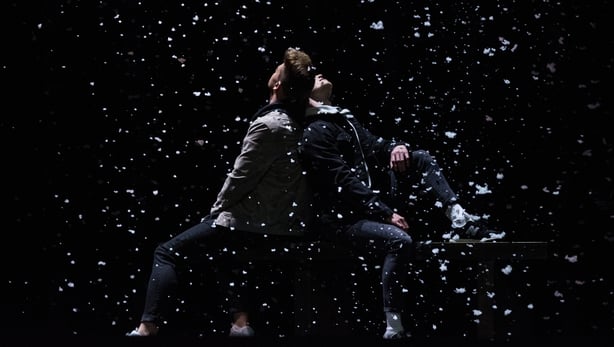 24-year-old Kevin added: "I don't remember one second of the performance from when I stepped on stage to the end, it just was a blur but the feeling that was in the whole arena was just incredible, and it was the most amazing atmosphere."
While the performance of Together earned Ireland a place in the Eurovision final on Saturday night, it caused controversy in China, with Chinese broadcaster Mango TV censoring it due to its depiction of a same-sex relationship.
The entry from Albania was also removed from the Chinese broadcast as their representative Eugent Bushpepa has tattoos.
With many speculating about how Russia would deal with the performance, as they had to show every entry in full in the broadcast as a competing state, the commentator said that the song and accompanying dance are about "true male friendship" as opposed to the love story it actually is.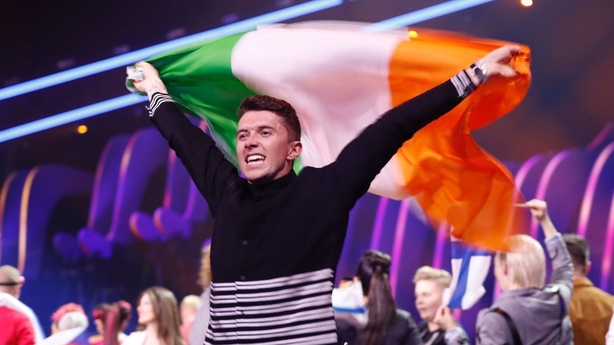 Looking ahead to Saturday night's grand finale, Kevin said that he "can't wait" to get back on the stage.
"I can't wait for Saturday, I'm so excited that we get to do it all again, that this isn't the end of the journey and the story and I'm so excited to do it again and get out on the stage and feeling it all again," he said.
Both Alan and Kevin heaped praise on Ryan, with Alan labelling him "one of the nicest and most professional people I've ever had the pleasure to work with in my life, I adore him."
"He's so in control of all aspects of the performance from the visuals and what we're doing, to the singing and everything, camera shots, the whole story, he's so involved and so creative with it all," Kevin added.
The Eurovision Grand Final takes place on Saturday, May 12 at 8pm on RTÉ One.