The return of Mrs Brown, a musical special with Niall Horan, and a new docuemtary about Gay Byrne are among a brand new season of sport, documentaries and coverage of major events on RTÉ One and RTÉ2 this summer.
Mullingar man Horan joins the RTÉ Concert Orchestra on RTÉ One at 6.55pm on Saturday May 12 for a special one-off show, which sees the singer-songwriter and his band joined by 45 members of the RTÉ Concert Orchestra to perform a selection of songs from his debut solo No.1 album Flicker, with special arrangements by conductor Gavin Murphy.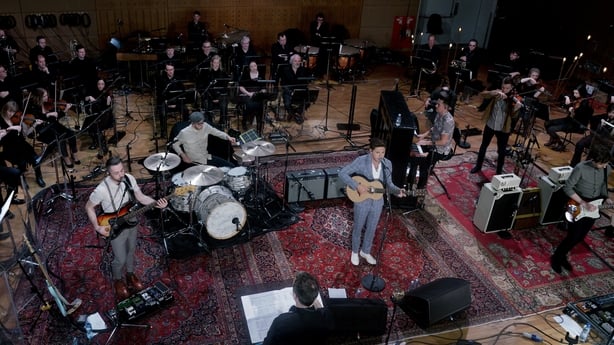 Later that evening on RTÉ One The Eurovision Song Contest final takes place in Lisbon, with Ryan O'Shaughnessy representing Ireland in the first semi-final next Tuesday night on RTÉ2.
Mrs Brown is back on RTÉ One this summer with a new series of All Round to Mrs Brown's featuring celebrity guests, games, music and audience surprises.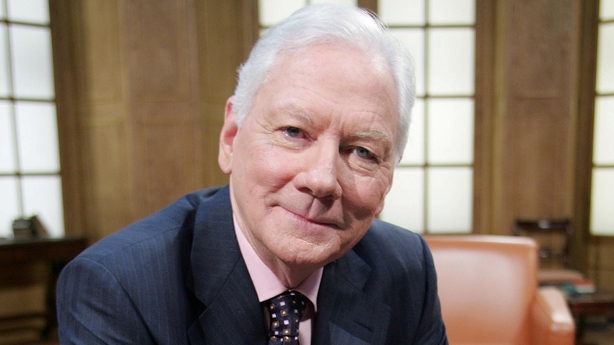 Once More With Meaning celebrates Gay Byrne's 60th anniversary in broadcasting, by focusing on the latest chapter of his career, his 13 season run of The Meaning of Life. A star-studded collection of former guests talk about Gay and the experience of being interviewed by him on the show.
Bryan Dobson will lead RTÉ One's live coverage of the Papal visit to Ireland in late August. Ahead of this, former President Mary McAleese will take as her benchmarks the two papal visits to Ireland, in 1979 and 2018, in order to chart what's changed in the Irish family, and what hasn't.
In a special one hour documentary, The Long March, Miriam O'Callaghan presents an intimate and human account of the 1968 Civil Rights movement, as told by the people caught up in a tumultuous time.
She meets Irish families and talks about her own family to gain insights into diversity, economics, faith, gender politics, sexuality, and the role of women.
Claire Byrne Live and Prime Time will host special live studio debates on the upcoming referendum in the two weeks leading up to polling day on May 25.
RTÉ News and Current Affairs will also be broadcasting extensive live referendum results coverage on RTÉ One hosted by Miriam O'Callaghan and Bryan Dobson on Saturday May 26. This summer will also see more reports from RTÉ Investigates.
In a special one hour documentary, The Long March, Miriam O'Callaghan presents an intimate and human account of the 1968 Civil Rights movement, as told by the people caught up in a tumultuous time.
In the Name of Peace: John Hume in America, a film by Maurice Fitzpatrick and narrated by Liam Neeson, is the story of the extraordinary work of Nobel Prize-winner John Hume to harness and leverage US support to help to secure peace in Ireland.
The documentary includes interviews with President Bill Clinton President Jimmy Carter, many US Senators and Congressmen, as well as Irish leaders and British Prime Ministers Tony Blair and John Major.
Filmed over the course of two years, My Trans Life on RTÉ2 on May 17 will offer an intimate portrait of the lives of five young transgender people aged between 18 and 25 on their journey to transition.
In Raised by a Village, two troublesome teenagers are swapping city living and their parents' rules for a two week dose of discipline Irish village style.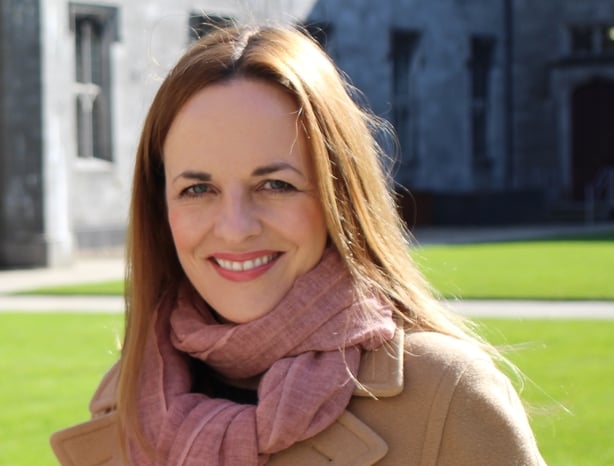 Stressed is a new two-part series for RTÉ One presented by journalist Jennifer O'Connell featuring a cast of volunteers whose stress levels are assessed and monitored as they engage in a range of interventions. During the series, findings from the recent How are you Ireland? survey of mood and well-being - developed by the Insight Centre for Data Analytics in UCD - will be revealed.
In My Broken Brain, five people allow cameras into their lives as they seek to cope with their respective illnesses - early onset of Alzheimer's Disease, Parkinson's Disease, Epilepsy and Motor Neurone Disease.
Our Lives in Property: Oxmantown Road uses the experiences of those living on one Dublin street to paint a picture of the Irish property market across the past fifty years and chart its course from boom to bust and back again through the stories of those who bought here at different times.
Hugh Wallace fronts a brand new series for RTÉ One, The Great House Revival this Sunday, May 6, which follows six homeowners who are transforming derelict buildings into comfortable modern homes fit for the 21st century.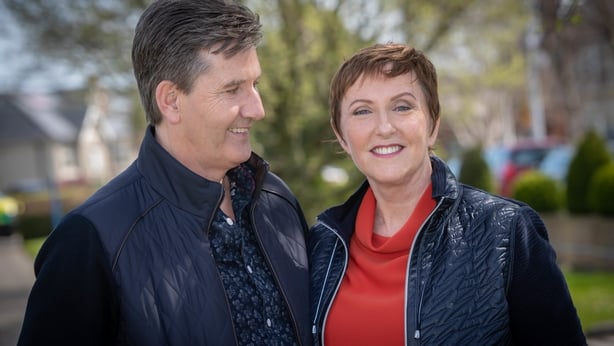 Daniel and Majella are also on the road again later this month to experience the hidden treasures that only locals know best. Tour flag in hand, Francis Brennan heads off to a mystery destination for a brand new series of Francis Brennan's Grand Tour while John Creedon is taking The Road Less Traveled, a new series in which he takes his car on three different routes to meet the people and hear the stories that lie beneath the tarmac.
Lords & Ladles is also back for a third series, with Derry Clarke, Catherine Fulvio and Paul Flynn packing up the pots and pans and embarking on a historical journey that celebrates Ireland's past through the wonders of food.
On May 19, Maura Derrane, Evelyn O'Rourke and Darren Kennedy provide commentary on the Royal Wedding which takes live place at Windsor Castle.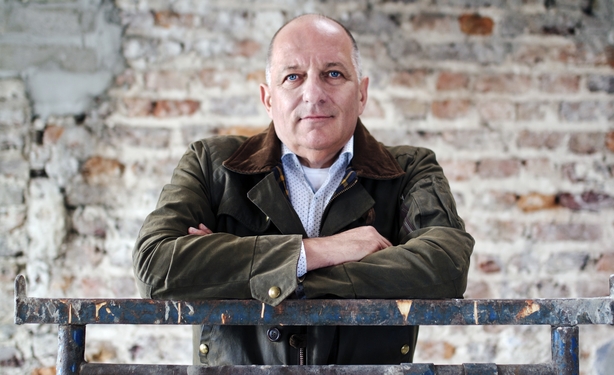 Perennial favourite The Rose of Tralee airs this August, along with Up for the Match.
RTÉ One continues to celebrate our wild island this summer. This Sunday, May 6, Ireland hosts Nature LIVE, anchored by RTÉ presenter Derek Mooney from the banks of Dublin's River Liffey, with wildlife film-maker Colin Stafford-Johnson presenting from the Blasket Islands, and featuring stunning coverage of Europe's most spectacular animals in their natural habitats.
On May 13, a new four-part series A Wild Irish Year on RTÉ One on Sunday evenings will feature the glories of wild outdoor Ireland through one beautifully filmed season. And Turf Life - A Day on the Bog airing this coming Friday on RTÉ One is all about Ireland's boglands, presented by Derek Mooney and Sinéad Kennedy from Lough Borra Bog in Co. Offaly.
It's a bumper summer of sport on RTÉ with The Sunday Game throwing on Sunday, May 13 with Michael Lyster in the chair for his final season while the FIFA World Cup in Russia begins on June 14 and all 64 games from the Greatest Show on Earth will be live on RTÉ with RTÉ2 showing 56 live games and eight games on RTÉ Player.
RTÉ Sport will bring Irish viewers all the action alongside the best in analysis from the team of panelists. RTÉ will also broadcast coverage of the first ever multi sport European Championships taking place in Berlin, Glasgow and Edinburgh from August 1 to 12.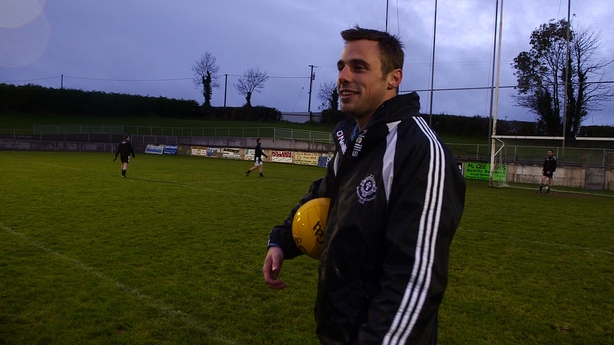 Set to be staged every four years, it will feature world class sporting action in athletics, aquatics, cycling, gymnastics, rowing and triathlon as well as golf. Summer sporting action also includes cricket, with highlights of Ireland's historic first ever test against Pakistan and T20 internationals against India, plus racing from Galway and the Curragh, live international soccer as the Republic of Ireland take on France and the USA, as well as SSE Airtricity League Live.
With exclusive access to Tommy Bowe in the months leading up to his retirement from professional sport, The End Game will be an honest and personal account of what sports people must face when it comes to the end of their career.
And The Game, a major new three-part social history series produced in association with the BAI and the GAA will provide a definitive history of hurling, celebrating and chronicling a truly unique part of Irish culture through more than 100 years of bitter rivalries, dominance, triumphs, upsets and comebacks.