Naomie Harris has told RTÉ Entertainment how Dwayne Johnson kindly sang Happy Birthday to her close friend on the set of new action adventure, Rampage, and admits her loved ones had "an amazing experience with him".
The 41-year-old actress stars alongside 'The Rock' in director Brad Peyton's latest outing, as a doctor who tries to help Johnson's character save a rare albino silverback gorilla.
Speaking to RTÉ Entertainment the Oscar-nominated actress reveals her family and friends fell head over heels in love with the former WWE superstar.
"He was so amazing. He talked to all of my friends and family and took photos with them all. They had an amazing experience with him.
"He's a very, very generous guy. It was also my friends' birthday and she wanted him to sing for her. He was like - 'I would love to do that, it would be my pleasure, that's the easy stuff' - and he did," she added.
"He sang her Happy Birthday and it was so sweet."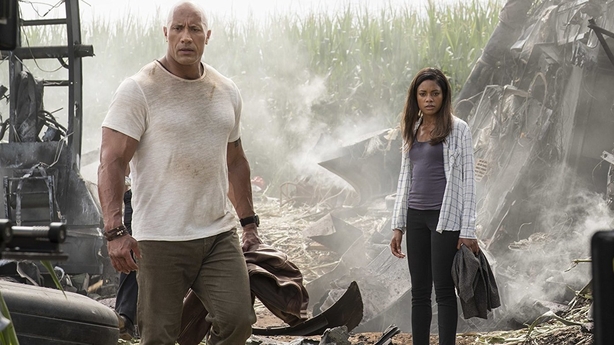 After receiving Rampage's script, the Moonlight actress passed it along to close friends to get their opinions.
"Because this movie was such a departure for me, and is a genre that I really don't know very much about, that's why I sent it to friends.
"I wanted friends who know these kind of movies, and who love them, and this is kind of their language to know whether is was a good one. They all said it was a fantastic one."
"I'm so glad that I took their advice because I'm really proud of this movie."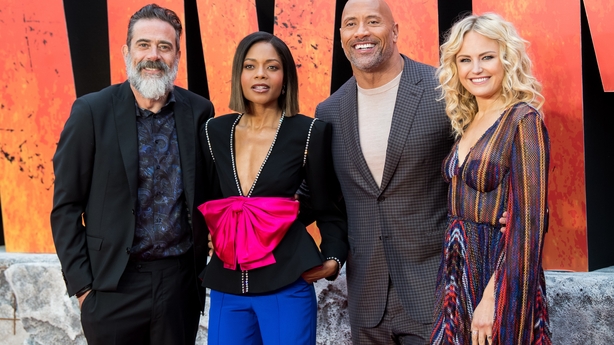 The big-budget film, which also stars The Walking Dead's Jeffrey Dean Morgan and Billions' Malin Åkerman, looks at the potential implications in the event of cutting edge genetic technology falling into the wrong hands.
"I think that's a very important message because the technology of CRISPR really exists, and that's scary because governments haven't caught up in terms of legislation in that arena," Harris said.
"It means that people can do amazing things with that technology but they can also do very destructive things as well. We're in scary territory.
"I also think another message is the relationship between man and animal. This movie just shows how loyal, loving and innocent animals are.
"I think we often abuse their trust and we should think again about that relationship," Harris added.
Rampage is in cinemas nationwide from April 12. Read our review here
We need your consent to load this YouTube contentWe use YouTube to manage extra content that can set cookies on your device and collect data about your activity. Please review their details and accept them to load the content.Manage Preferences