Steven Spielberg has hinted at a female Indiana Jones after confirming that the upcoming fifth Indiana Jones movie will be Harrison Ford's last appearance in the role.
Speaking to The Sun during an interview for his new film Ready Player One, Spielberg said, "This will be Harrison Ford's last Indiana Jones movie, I am pretty sure" – although he did go on to state that the franchise "will certainly continue after that."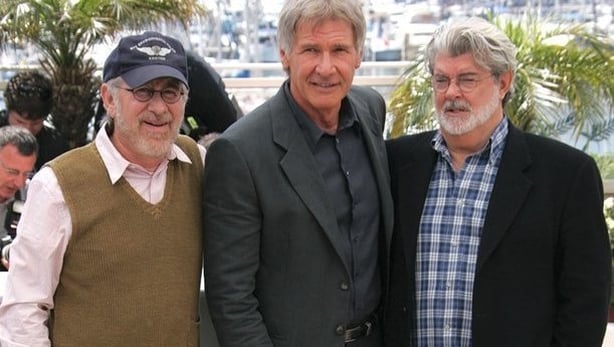 It has been suggested that Lucasfilm has been considering rebooting the Indiana Jones franchise, with Chris Pratt the front-runner to succeed 75-year-old Ford in the role.
Spielberg has previously said, "I don't think anyone could replace Harrison as Indy". However, in his interview with The Sun he said the much-loved character could continue in a "different form . . . we'd have to change the name from Jones to Joan. And there would be nothing wrong with that."
Ford was confirmed to star in Indiana Jones 5 last September with Steven Spielberg directing.
The last Indiana Jones was Indiana Jones and the Crystal Skull in 2008.
Last year, it was rumoured that the new Indiana Jones movie would be released in 2019 but it has been pushed back to 2020.
At the time, screenwriter David Koepp told Entertainment Weekly: "We're plugging away at it. In terms of when we would start, I think that's up to Mr Spielberg and Mr Ford."
He added:" I know we've got a script we're mostly happy with. Work will be endless, of course, and ongoing. Steven (Spielberg) just finished shooting The Post . . . If the stars align, hopefully it'll be his next film."