Roseanne, the 1990s television comedy about a working-class American family, has scored monster ratings on its return to ABC after 20 years, attracting more than 18 million viewers.
           
Reuters reports that ratings data on Wednesday showed that the premiere of the rebooted series starring original cast members Roseanne Barr and John Goodman was the most-watched show on US television on Tuesday night with an audience of 18.2 million Americans.
Barr has said she wants the revival, in which she is now a grandmother who voted for US President Donald Trump, to portray a United States in which half the voters chose Trump in the 2016 election.
           
Barr has said she voted for Trump.
           
Walt Disney-owned ABC said the two back-to-back opening episodes also drew some 1.5 million viewers more than the finale of Roseanne in May 1997 - an era before Americans had wider viewing choices offered by streaming platforms such as Netflix and Amazon.
           
It was also the most watched comedy broadcast on US television since September 2014.       
The original Roseanne aired from 1988 to 1997. It featured a blue-collar family, the Conners, with overweight parents struggling to get by in the fictional town of Lanford, Illinois, and was praised as for its realistic portrayal of working-class life.
           
The revival will deal with politics, topical issues such as opioid addiction and access to healthcare, and features Roseanne's grown-up daughter Darlene, (played again by Sara Gilbert), whose young son is gender fluid.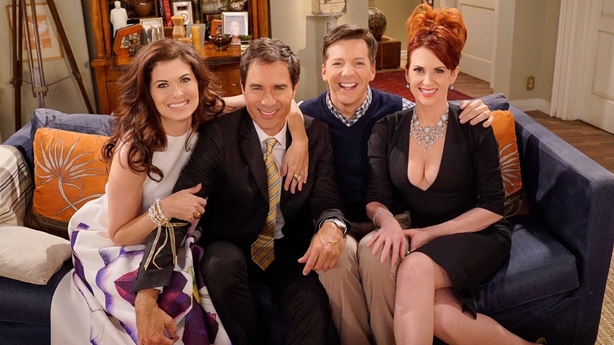 Roseanne is the latest hit show from the 1980s and 199Os to be revived. It follows NBC comedy Will & Grace and Showtime's supernatural crime drama Twin Peaks, both of which returned to television in 2017.
Will & Grace, about a gay lawyer and his three friends, also proved a hit, although the September 2017 premiere attracted just 10.2 million American viewers.
ABC said the success of Roseanne boosted audiences for its other programs, delivering the network its strongest Tuesday since September 2013.