Dancing with the Stars judge Brian Redmond has refuted claims that the women are being scored more harshly on the competition than men, saying "the stats don't back up" the accusation.
After last Sunday's show which saw Deirdre O'Kane earning the lowest score of 23 points, the actress and comedian told The Sun that she was "sick" of the low scores.
"The judges are not just tougher with me," she added. "They are tougher with all the women without a shadow of a doubt. The men get an easier time on Dancing With the Stars and that's plain to see.
"I'm not asking for better scores for being a woman. I'm asking for better scores on the standard of my dancing."
In response to the comments a table of statistics of the five highest scoring contestants of the series was compiled by a spokesperson for the show which highlights that four of the top scorers are women.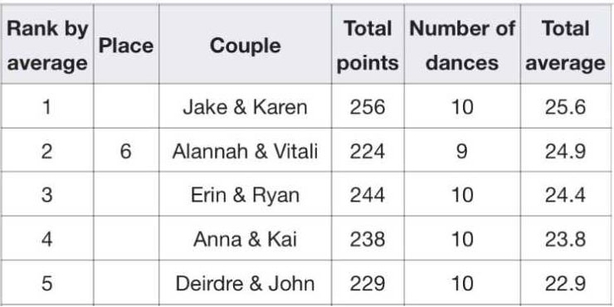 Jake Carter tops the table, followed by model Alannah Beirne, who has been eliminated, Erin McGregor, Anna Geary and Deirdre O'Kane in fifth position.
Judge Brian Redmond said of O'Kane's comments: "The statistics prove that nothing could be further from the truth. Of the five highest scores this series four of them are women, and one of those is Deirdre.
"As it happens the female contestants in general are averaging three points more than the men so the stats just don't back up what Deirdre has said.
"We all know emotions run high after the live show and for Deirdre to be unhappy with her scores is understandable as anybody who has a competitive nature would be aiming for the highest possible scores.
"We have some fabulous dancers still in the competition, including Deirdre, and the standard is really high this year, that's the nature of competition.
"One thing for sure is the integrity of the judging panel is unwavering and no matter what people say about us the opinions and scores that we give are always solely based on the dancing we see in front of us, this of course will always be the case even in the face of criticism.
"As they say it's a tough job but somebody's got to do it."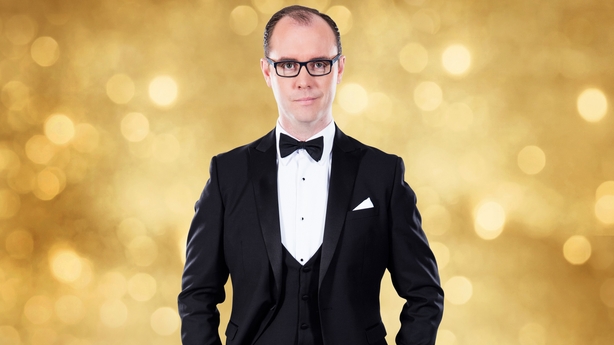 In last Sunday's quarter finals, race walker Rob Heffernan became the latest contestant to be sent home from the show.
The competition heats up on Sunday with the semi-finals, which will see Deirdre O'Kane, Jake Carter, Anna Geary and Erin McGregor battle it out for a coveted spot in the grand final the following week.
Dancing with the Stars continues on Sunday, March 18 on RTÉ One at 6.30pm.