The first teaser trailer for Fantastic Beasts: The Crimes of Grindelwald has been released - and there's dark intrigue galore.
Along with Eddie Redmayne reprising his role as wizard hero Newt Scamander in the sequel to the 2016 box office hit, the film also sees Johnny Depp playing Dark wizard Gellert Grindelwald and Jude Law as Newt's mentor, Albus Dumbledore.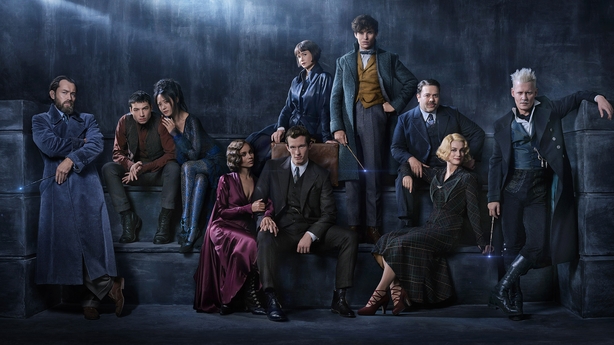 Having made her screenwriting debut on Fantastic Beasts, Harry Potter author JK Rowling has also penned the screenplay for the next instalment.
Katherine Waterston (Tina), Alison Sudol (Queenie) and Dan Fogler (Jacob) are all returning for the new movie with Potter stalwart David Yates also back in the director's chair.
Have a look at the teaser and see what you think:
Fantastic Beasts: The Crimes of Grindelwald opens in cinemas on November 16.
The murderer's being unmasked RIGHT NOW in #LethalWhite, but I stopped to watch the #FantasticBeasts trailer, had a sudden idea for the third script, wrote it down, went sprinting back to Strike and Robin and now my brain's turned into cluebeastwizardmurderweapony soup. Need tea.

— J.K. Rowling (@jk_rowling) March 13, 2018