To mark International Women's Day, Sinead Brennan and Sarah McIntyre take a look at some of the world's biggest stars who are using their A-list profiles to try and make the world a better place.
International Women's Day is celebrated on March 8 every year to mark the women's rights movement. The first Women's Day was held in New York on February 28, 1909 but it became an international affair the following year.
In recent years the United Nations have began to theme International Women's Day, with 2018's Time is Now: Rural and Urban Activists Transforming Women's Lives. It is a day to celebrate and recognise those fighting for women's rights, safety and equality across the globe.
Reese Witherspoon
In the wake of the Harvey Weinstein scandal in Hollywood, a number of high profile members of the entertainment industry came together to form the Time's Up initiative to fight harassment and inequality in their industry and beyond, and Reese Witherspoon was at the core of this. Witherspoon and her close circle of friends came together to figure out how they could make a difference, with Time's Up and it's legal defense fund the result.
Not only did Witherspoon spearhead the movement, she was also instrumental in designing the logo and pin that many wore on red carpets throughout this awards season.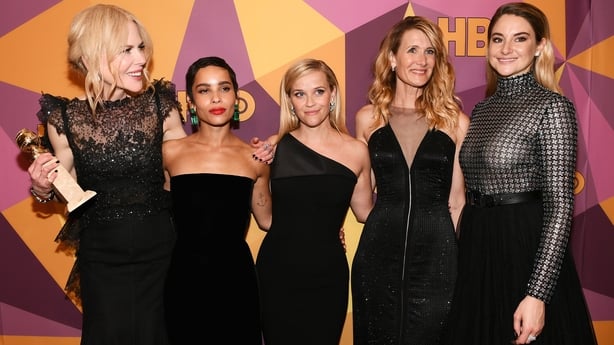 Witherspoon also opened up about her own experiences of sexual assault as part of the #MeToo movement.
While 2018 has already been a big year for Witherspoon in terms of activism, her philanthropic interests go way back. The star has long been involved in the Save the Children organization that helps to provide children around the world with education, health care and emergency aid, and is on the board of the Children's Defense Fund, a child advocacy group.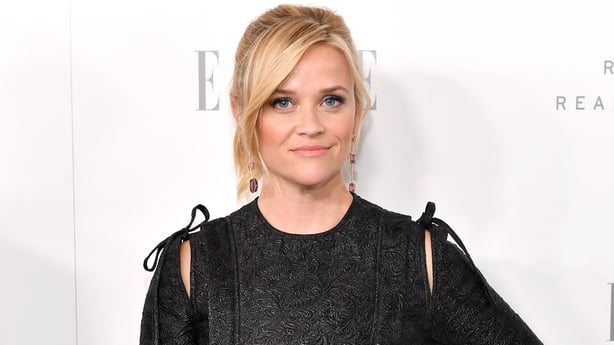 As a Global Ambassador for the cosmetics company Avon, Witherspoon is the honorary chair of their charitable interests with their Avon Foundation that supports women through breast cancer research and the prevention of domestic violence. What a woman!
Eva Longoria
American actress Eva Longoria, probably best known for her iconic role in Desperate Housewives, has for years dedicated herself to a wide range of health, women empowerment, children's safety, immigration and education issues. She has founded a number of charities, including Eva's Heroes in 2006, which aims to help developmentally disabled children.
She has also shone a light on the Latino poverty and eductation gap and used her influence to give underrepresented minorities a voice in the entertainment industry. This led to her founding the production company Unbelievable Entertainment that aims to bring more diverse stories to the screen. In addition to this, the actress and producer also started the Eva Longoria Foundation which helps Latinas build better futures for themselves through education and entrepreneurship.
Emma Watson
In 2014 Emma Watson became a UN Women Goodwill Ambassador and later that year delivered an incredible speech as she launched the HeForShe campaign, which called on men to join in the fight for gender equality around the world. #HeForShe spread across social media with many famous faces showing their support and labeling themselves as feminists.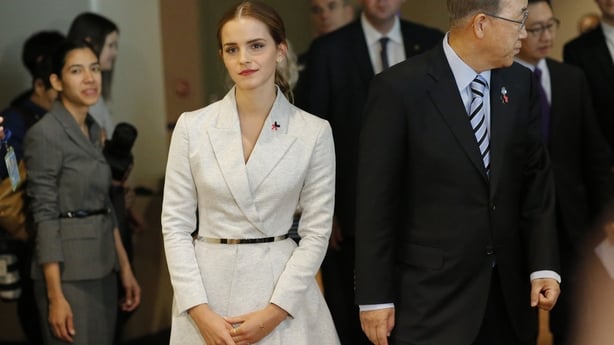 Watson's advocacy for women's rights and gender equality landed her a place on the TIME 100 list of the world's most influential people, at the age of 25.
Continuing her work to spread the word of feminism and take away any "man-hating" connotations that the word might evoke, Watson started up a book club, Our Shared Shelf, inviting people to read books on the topic and to discuss the ideas in the pieces.
Lady Gaga
Pop superstar Lady Gaga has been heavily involved with political activism throughout her career, from campaigning against fracking to raising money for relief efforts and advocating for LGBT rights worldwide. In 2012, Gaga and her mother founded the non-profit Born This Way foundation to help and empower young people and make the world a kinder place.

It is a noble cause that seems particularly timely as the younger generation grow up with social media firmly embedded in their lives. Her central tenets of tolerance, individualism and kindness, and her efforts to tackle bullying on and offline, and to help both the bully and the victim, have struck a chord with many.
Rihanna
Rihanna has always been one to give back, and in 2006 she started the Believe Foundation to help terminally ill children. Since its inception, Rihanna has hosted charity concerts to raise money for the foundation which provides medical supplies, school suppose and toys to children who need their help.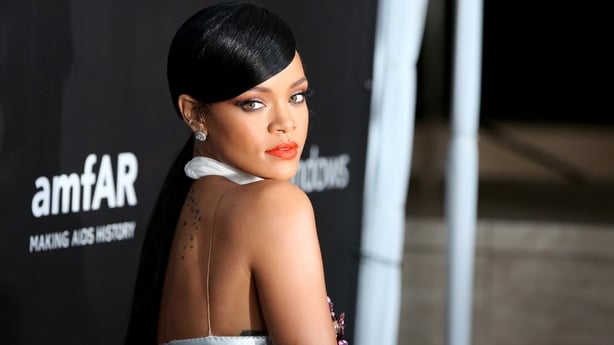 In 2012, Rihanna opened another foundation, which she named for her grandparents, the Clara Lionel Foundation. The foundation provides funding to education programs and to the Oncology and Nuclear Medicine Centre in the Queen Elizabeth Hospital in her home of Barbados. Every year she hosts a Diamond Ball fundraiser for the foundation, which raises money for its many programs.
As well as heading her own charitable organizations, Rihanna has also made generous donations to emergency relief efforts when natural disaster strikes, and was part of the MAC Viva Glam campaign that helps people living with HIV/AIDS.
Last year the singer was named Harvard University's Humanitarian of the Year.
Annie Lennox
Singer Annie Lennox is renowed for her decades-long involvement with organisations such as Amnesty International and Greenpeace, as well as her extensive work raising awareness of the HIV/AIDS pandemic in Africa. In 2007, the Eurythmics star released a fundraising single called Sing, featuring a host of international singers, including Madonna and Pink, to raise money for the Treatment Action Campaign that provides support for those suffering from HIV/AIDS in Africa.
In 2010 she was named as a UNESCO Goodwill Ambassador for AIDS and the following year she received an OBE in recognition of her "tireless charity campaigns and championing of humanitarian causes".
Sarah McIntyre and Sinead Brennan