Reese Witherspoon has alleged that she was assaulted by a film director when she was 16 years old and says that agents and producers who knew about the incident urged her to stay silent.
The Oscar-winning actress was speaking at Elle's Women in Hollywood event in Los Angeles on Monday (October 16), and during her speech she reflected on the problems faced by women in the film industry.
Witherspoon, who did not name the director who committed the alleged assault, spoke for the first time about the incident in the wake of widespread sexual abuse allegations against disgraced producer Harvey Weinstein.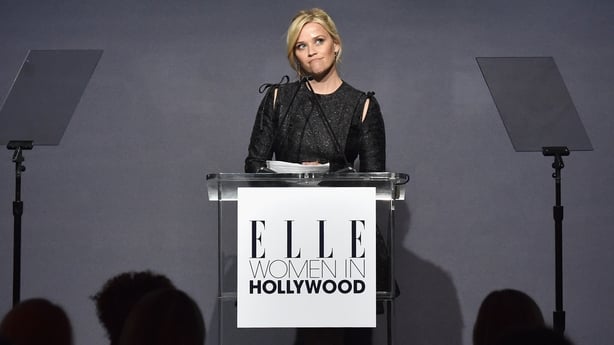 The actress, who is executive producer and star of Big Little Lies, said while introducing her co-star Laura Dern: "This has been a really hard week for women in Hollywood, for women all over the world, and a lot of situations and a lot of industries are forced to remember and relive a lot of ugly truths.
"I have my own experiences that have come back to me very vividly and I find it really hard to sleep, hard to think, hard to communicate a lot of the feelings that I've been having about anxiety, honest, the guilt for not speaking up earlier.
"[I feel] true disgust at the director who assaulted me when I was 16 years old and anger at the agents and the producers who made me feel that silence was a condition of my employment.
"And I wish that I could tell you that was an isolated incident in my career, but sadly it wasn't. I've had multiple experiences of harassment and sexual assault and I don't speak about them very often."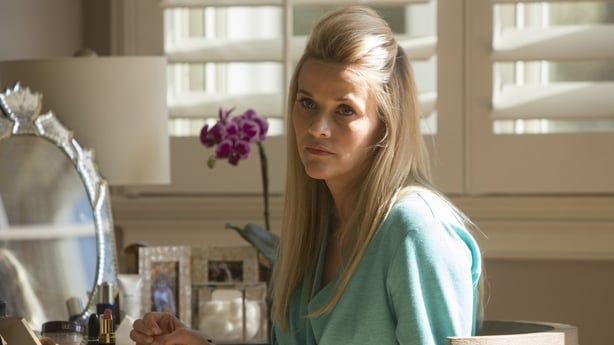 The 41-year-old actress said she was inspired to speak out after hearing accounts of other women's experiences of sexual abuse and assault in the film industry.
She continued: "But after hearing all the stories these past few days and hearing these brave women speak up tonight about things that we're kind of told to sweep under the rug and not to talk about, it's made me want to speak up and speak up loudly because I actually felt less alone this week than I have ever felt in my entire career.
"I have just spoken to so many actresses and writers, particularly women, who have had similar experiences and many of them have bravely gone public with their stories. That truth is very encouraging to me and everyone out there in the world because you can only heal by telling the truth."
Witherspoon added: "I feel really, really encouraged that there will be a new normal. For the young women in this room, life is going to be different because we're with you, we have your back and it makes me feel better. It makes me so sad to talk about these issues, but I would be remiss not to."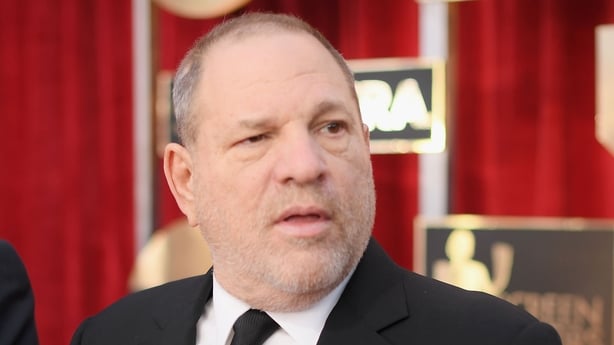 At the same event in Los Angeles, Oscar-winning actress Jennifer Lawrence opened up about a "degrading and humiliating" experience she had working on an unnamed film with producers who wanted her to lose weight for a role.
She said: "A female producer had me do a nude lineup with about five women who were much, much thinner than me. And we all stood side-by-side with only paste-ons covering our privates. After that degrading and humiliating lineup, the female producer told me I should use the naked photos of myself as inspiration for my diet."
When Lawrence brought this up to another producer, he told her "he didn't know why everyone thought I was so fat, he thought I was perfectly 'f***able'."
The actress added that she felt "trapped" due to her relative lack of power, saying: "I couldn't have gotten a producer or a director or a studio head fired. I let myself be treated a certain way because I felt like I had to for my career. I was young and walking that fine line of sticking up for myself without being called difficult, which they did call me, but I believe the word they used was 'nightmare'.
"I didn't want to be a whistleblower. I didn't want these embarrassing stories talked about in a magazine. I just wanted a career."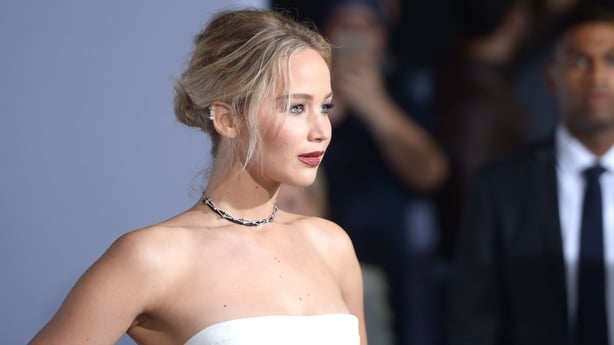 Witherspoon and Lawrence's comments come after dozens of Hollywood stars, including Angelina Jolie, Gwyneth Paltrow and Cara Delevingne, came forward to accuse Harvey Weinstein of sexual misconduct following a bombshell New York Times report accusing the film producer of inappropriate behaviour and assault over decades.
An article in The New Yorker also contained the testimony of three women who alleged that Weinstein had raped them. In a statement, his spokeswoman Sallie Hofmeister said: "Any allegations of non-consensual sex are unequivocally denied by Mr Weinstein."
The producer was dismissed from his own firm, The Weinstein Company, on Sunday October 9 following the reports of sexual harassment and abuse. Weinstein's wife, fashion designer Georgina Chapman, subsequently announced that she was leaving him.