Harvey Weinstein's wife Georgina Chapman has announced that she is leaving him as more women continue to come forward accusing the famed producer of sexual harassment and assault over the course of decades.
The British fashion designer, the founder of the luxury brand Marchesa, released a statement late on Tuesday (October 10) to US publication People announcing her decision to separate from her husband of ten years and condemning his "unforgiveable actions".
The statement read: "My heart breaks for all the women who have suffered tremendous pain because of these unforgivable actions.
"I have chosen to leave my husband. Caring for my young children is my first priority and I ask the media for privacy at this time."
The couple married in 2007 and are parents to two children, India Pearl, seven, and Dashiell Max Robert, four. She is Weinstein's second wife.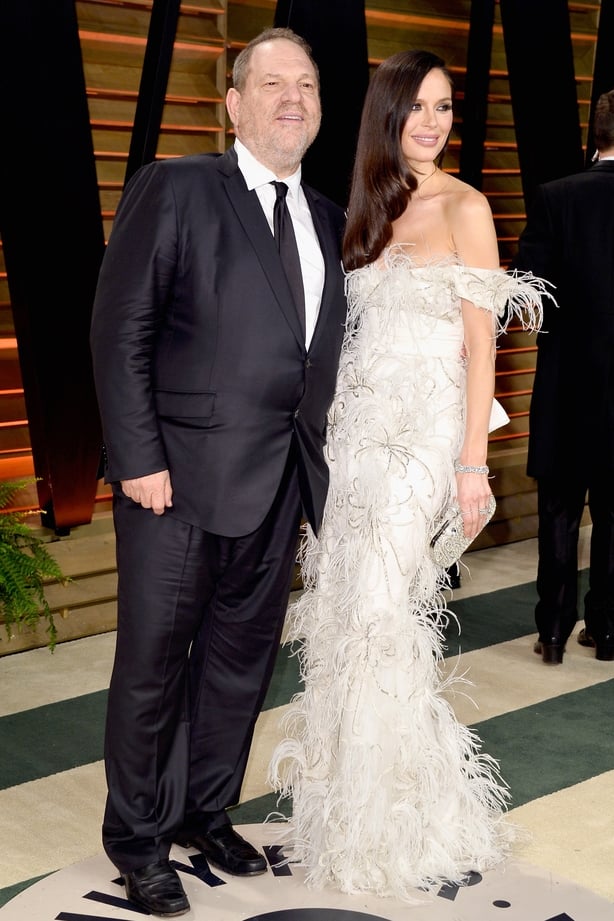 Chapman's announcement came on the same day that accounts of Weinstein's alleged abuse over the course of decades continued to come to light.
Hollywood A-listers Gwyneth Paltrow and Angelina Jolie joined the growing number of women coming forward to accuse the powerhouse producer of sexual harassment, with Paltrow saying she was "petrified" of his advances. Jolie said she had a "bad experience" with Weinstein in her youth and chose never to work with him again.
Meanwhile, Barack and Michelle Obama have become the latest high-profile figures to publicly condemn Weinstein, saying they were "disgusted" by the reports.
"Any man who demeans and degrades women in such fashion needs to be condemned and held accountable, regardless of wealth or status. We should celebrate the courage of women who have come forward to tell these painful stories," their joint statement said.
The 2016 US Democratic candidate Hillary Clinton, who Weinstein backed in the Presidential race, said she was "shocked and appalled" by the revelations about Weinstein in a statement on Twitter and praised the women coming forward.
"Their courage and the support of others is critical in helping to stop this kind of behaviour", she said.
Statement from Secretary Clinton on Harvey Weinstein: pic.twitter.com/L1l2wl9l0I

— Nick Merrill (@NickMerrill) October 10, 2017
The controversy surrounding Weinstein was ignited by a New York Times report last week which contained the testimony of a number of women, including actress Ashley Judd, who accused him of sexual harassment and inappropriate behaviour. The newspaper also reported that Weinstein reached private settlements with eight women.
Weinstein subsequently issued an apology saying he appreciated that the way he had behaved with colleagues in the past "has caused a lot of pain" and that he realised he "needed to be a better person".
Days later, he was dismissed from the Weinstein Company, which he co-founded with his brother in 2005.
On Tuesday, three women alleged that Weinstein had raped them in an article in The New Yorker. In a statement, his spokeswoman Sallie Hofmeister said: "Any allegations of non-consensual sex are unequivocally denied by Mr Weinstein."