The man accused of taking Frances McDormand's Oscar from her at an after-party in Hollywood on Sunday night will appear in court on Wednesday.
The suspect, Terry Bryant, is due to appear at the Los Angeles Foltz Criminal Justice Center charged with grand theft of property.
He allegedly swiped McDormand's best actress Academy Award as she celebrated her win at the Governors Ball on Sunday night.
He was subsequently arrested by the LAPD at 11.50pm that evening and he remains behind bars on $20,000 (€16,100) bail.
Prosecutors say the 47-year-old was witnessed taking the statuette before being detained near an exit.
A video, which has since been deleted, appeared on Bryant's Facebook page which showed him holding the award while wearing a tuxedo.
"Look it, baby. My team got this tonight. This is mine," he said in the clip.
When Bryant was leaving the ball, a photographer confronted him after not recognising him as a winner. Police say he handed back the statue without a struggle and was arrested.
The Los Angeles County District Attorney's Office said he faces up to three years in jail if convicted.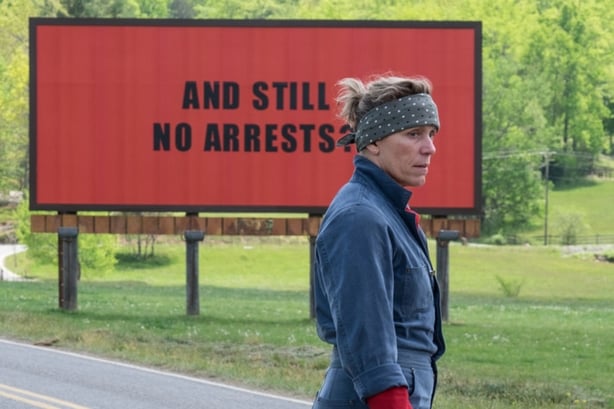 A representative for McDormand, who won the award for her performance in Three Billboards Outside Ebbing, Missouri, said that the actress "happily reunited" with her Oscar with a double cheeseburger from fast food chain In-N-Out Burger.