Bruce Forsyth's widow Wilnelia Merced has given her first television interview since the entertainment legend's death, and has said the support she has received from the public has been "unbelievable".
Bruce Forsyth died last August at the age of 89 after two years of poor health. He had been married to Wilnelia Merced for 34 years.
She joined Phillip Schofield and Holly Willoughby on ITV's This Morning on Monday to discuss the celebration of her late husband's life which will take place at the London Palladium on February 21. Money raised will go towards hurricane relief in Merced's native Puerto Rico.
"We have more than 50,000 people already apply to come and it's been very overwhelming," she said.
"He always said that if he reached 100 he wanted to celebrate his birthday at the London Palladium so we thought it was very appropriate for us to have his celebration there.
"Bruce was always so conscious about his public and his fans so we took 500 of the first letters sent and we invited them."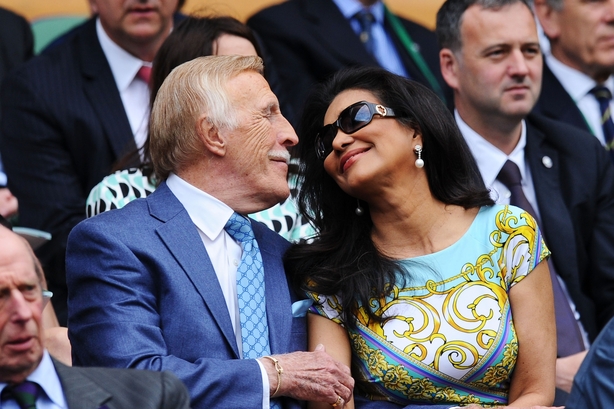 Merced said her husband had never wanted to retire before ill health forced him to leave Strictly Come Dancing.
"He retired from Strictly and managed to do the last Christmas show but he was planning to do some travelling and continue to be in showbusiness somehow," she continued.
Merced said she had been "so lucky" to be married to the entertainer for 34 years.
"It was a very happy marriage," she added.
Reflecting on their last year together, she said: "I was so lucky to be able to have his daughters - they've been my strength, my angels - and my son, and during the last year they came to the house and they stayed with us a lot... They entertained him, it was wonderful.
"The last week, all the girls came to the house and they stayed and we watched movies. It was a very special time. I know how lucky we are that we were able to say our goodbyes."