TV veteran Bruce Forsyth, best known for hosting The Generation Game and Strictly Come Dancing, has died at the age of 89.
The legendary presenter passed away at his home on Friday afternoon, with his wife, Wilnelia, and his children beside him. He had been unwell for some time and was in hospital earlier this year after a severe chest infection.
Bruce Forsyth: Tributes pour in for the 'King of TV'
In a statement, his manager said: "It is with great sadness that the Forsyth family announce that Bruce passed away this afternoon, peacefully at his home surrounded by his wife Wilnelia and all his children.
"A couple of weeks ago, a friend visited him and asked him what he had been doing these last eighteen months.
"With a twinkle in his eye, he responded "I've been very, very busy... being ill!" Unfortunately, not long after this, his health deteriorated and he contracted bronchial pneumonia.
"The family would like to express their thanks to the many people who have sent cards and letters to Bruce wishing him well over his long illness and know that they will share in part, the great, great loss they feel.
"There will be no further comment at the moment and it would be much appreciated if the privacy of Sir Bruce's family is respected at this most difficult time."
In pictures: Bruce Forsyth 1928 - 2017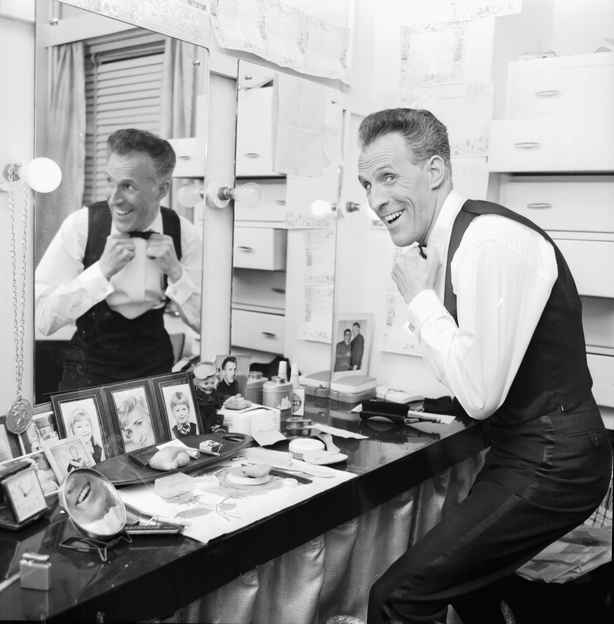 Due to ill health, Forsyth had not been seen in public recently and was too frail to attend the funerals of close friends Ronnie Corbett and Sir Terry Wogan last year.
In 2015, the presenter underwent keyhole surgery after suffering two aneurysms, which were discovered following a fall at his Surrey home.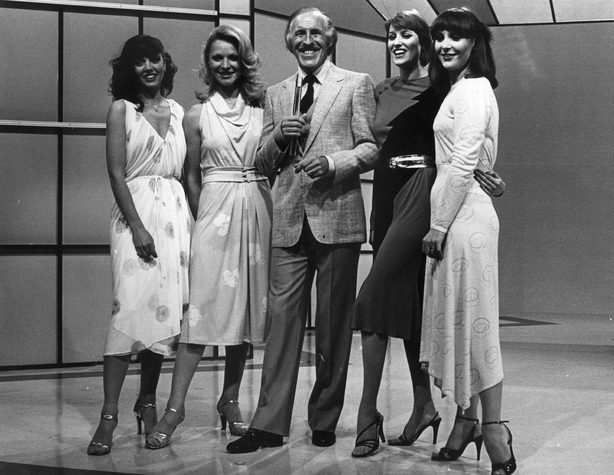 Len Goodman, Strictly's former head judge, remembered one of his "favourite" stars who had influenced him throughout his teens.
He said: "As long as I can remember there has always been Bruce on our TV. He was a part of my telly viewing from my teens.
"So you can imagine my excitement on being asked to be on Strictly and have Bruce one of my heroes on the same show. He was so kind and encouraging to me, the other judges and all those involved in the show.
"I used to pop round to his dressing room and chat about stars he met. The truth is there was no one I mentioned he hadn't met. His work ethic, professionalism and charm will be with me forever.
"One of his catchphrases was you're my favourite. Well, you were one of mine and the nation's favourites.
Bruce, it was nice to see you, to see you, NICE."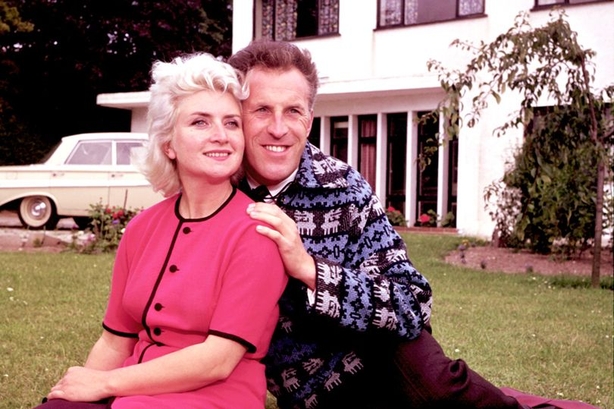 Forsyth is said to have had the longest ever career in TV having made his television debut in 1939. He began his long career in show business when he was aged 14 and went on to become Britain's best-paid TV star on game shows including The Generation Game, Play Your Cards Right and The Price is Right.
Over the years Forsyth had showed no signs of slowing down and in 2013 stepped out on to the stage at the Glastonbury festival to a standing ovation, where he performed a host of classic songs and teased Rolling Stones frontman Sir Mick Jagger.
Forsyth cemented his place in UK TV history following his stint as the host of ITV's Sunday Night at the London Palladium in 1958.
He also hosted the BBC flagship show The Generation Game from 1971 to 1977 and again at the beginning of the 1990s. At its peak, the show attracted more than 20 million viewers.
He started his career in showbiz at the age of 14 with a show called Boy Bruce, the Mighty Atom and made his first television appearance as a child in 1939.
Forsyth was a father of six, with five daughters from his first two marriages and one son from his last and current marriage, which was to Puerto Rican former Miss World, Wilnelia Merced.
The couple married in 1983 and have remained devoted to each other ever since.
Lady Wilnelia last year told the Mail On Sunday's You magazine about her husband's health struggles following his life-saving surgery.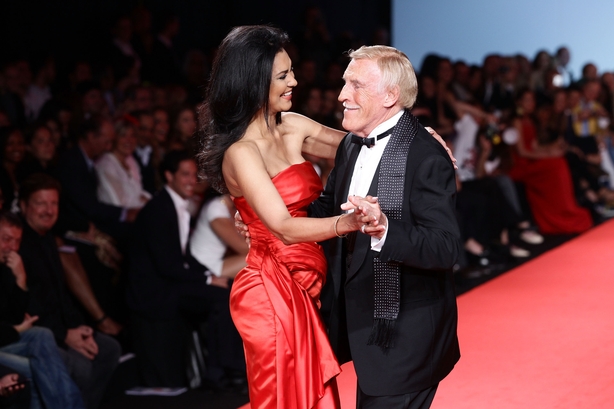 She said she found it difficult to think about a future without the man she'd been married to for 36 years.
"I don't think about it too much. I hope I'll be prepared somehow, but it doesn't feel real. He's the man I fell in love with because his brain is there.
"He has a bit of a problem moving, but we still laugh and talk. I pray, I believe. The main thing is that he's doing well. The pain is more emotional; sometimes we cry, but mostly we laugh."
The Puerto Rican 1975 Miss World winner spoke about how he enjoyed spending time with his grandchildren and still had a keen interest in TV, watching the Olympics,
Lady Wilnelia said at the time she hoped he would be able to perform again, but added: "He doesn't want to do anything publicly until he's 100% well. I respect that."
Take a look back at Bruce Forsyth's most memorable and cherished moments in under 60 seconds: