Domhnall Gleeson proved himself to be a master of the one-liner at the Sundance Film Festival in the US, where he said that his new Netflix comedy A Futile and Stupid Gesture had taken longer to reach the screen than Star Wars: The Last Jedi.
Gleeson was joined at the festival in Utah by director David Wain and co-stars Tom Lennon, Joel McHale and Emmy Rossum to talk about the comedy biopic, which tells the story of the American satirical magazine National Lampoon and the making of the seminal 1978 comedy National Lampoon's Animal House.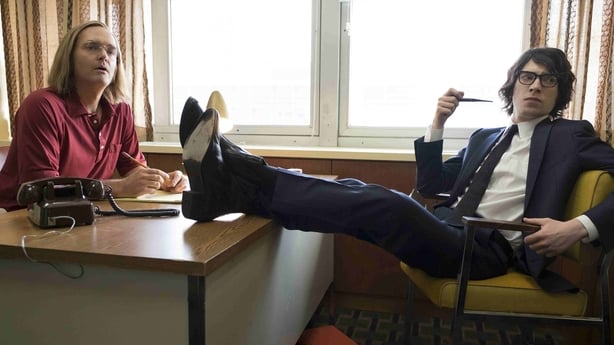 Quiet for most of the interview, Gleeson was told to "keep it down" by co-star McHale - but was just choosing the perfect moment for his comic timing par excellence.
"I was excited to work with a different group of people on something that... I hadn't done anything like that before," Gleeson told US entertainment trade publication Deadline. "And the script was amazing. And the experience was amazing, too. I absolutely loved it."
We need your consent to load this YouTube contentWe use YouTube to manage extra content that can set cookies on your device and collect data about your activity. Please review their details and accept them to load the content.Manage Preferences
"When you weren't shuttling back and forth between the Star Wars set," teased director David Wain.
"That's true," replied Gleeson. "I did it in the middle of Star Wars."
"I don't mean to diss you," added Wain.
"They managed to get Star Wars out before this!" Gleeson continued to much laughter.
"You think about the amount of special effects needed in Star Wars, and then you think about the two f****** years it took them to get this thing out!"
A Futile and Stupid Gesture is on Netflix from January 26.
We need your consent to load this YouTube contentWe use YouTube to manage extra content that can set cookies on your device and collect data about your activity. Please review their details and accept them to load the content.Manage Preferences