It's a real case of 'No! It can't be!' when Domhnall Gleeson appears in the trailer for the new Netflix comedy biopic A Futile and Stupid Gesture.
With his hair dyed black and wearing thick-rimmed glasses Gleeson is almost unrecognisable - his voice is the give away.
We need your consent to load this YouTube contentWe use YouTube to manage extra content that can set cookies on your device and collect data about your activity. Please review their details and accept them to load the content.Manage Preferences
Due on screens in January 2018, A Futile and Stupid Gesture tells the story of the American satirical magazine National Lampoon and the making of the seminal 1978 comedy National Lampoon's Animal House.
Gleeson plays National Lampoon boss Henry Beard, with Saturday Night Live's Forte playing co-founder Doug Kenney.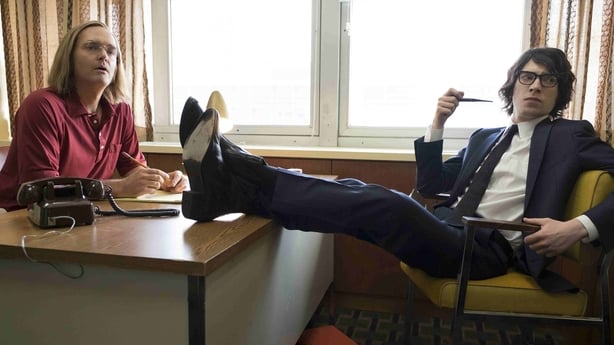 Role Models director David Wain is behind the lens for the film, which has been adapted from Josh Karp's book A Futile and Stupid Gesture: How Doug Kenney and National Lampoon Changed Comedy Forever.
A Futile and Stupid Gesture premieres on January 26 on Netflix.
Gleeson can currently be seen on cinema screens as First Order villain General Hux in Star Wars: The Last Jedi.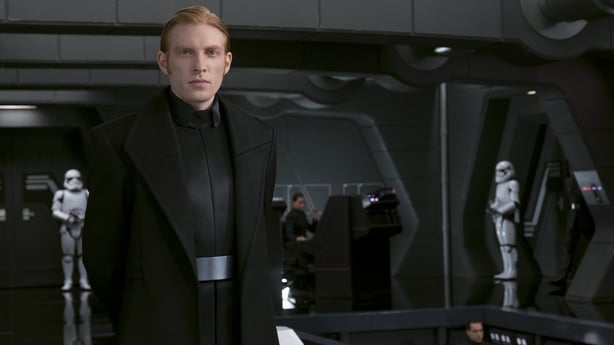 Paying tribute to Gleeson's comedic skills in the blockbuster, director Rian Johnson told RTÉ Entertainment: "When I saw him in The Force Awakens I thought he was so good and I immediately saw the comedic potential of the part, and especially because I knew in this movie we were going to have more of Snoke (Andy Serkis), who is a real serious heavy; and Kylo (Adam Driver) was going to play a really big part in it."
"I knew that if we just had another heavy bad guy it would just feel monotonous," Johnson continued. "So I thought it could be really interesting, and I thought Domhnall would play it really well, to have a little bit of fun with the Hux character. I think he's such a good actor that he still maintains the menace of the character."