The Late Late Show served up one of the TV moments of the year on Friday night as actor Domhnall Gleeson was reunited with his secondary school music teacher, Ms Keogh. 
The Star Wars favourite had come on the show to discuss his new film, literary biopic Goodbye Christopher Robin - but didn't realise host Ryan Tubridy had some tricks up his sleeve.
The first saw Gleeson 'treated' to some footage of his performance in Grease! while a pupil at Malahide Community School. 
But the big surprise was yet to come as the host asked: "On the radio show I do, we were talking about you and Star Wars behind your back... with Ms Keogh. Do you remember her?"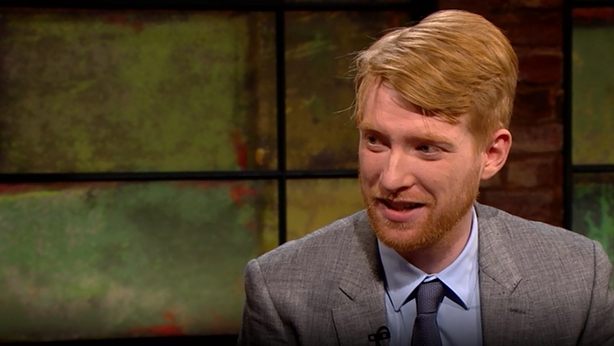 "Yeah, of course," replied a hesitant Gleeson. "Is she here?"
"Just tell me who she is..." said Tubridy.
"I'm not telling you who she is!" said Gleeson. "Just tell me is she here!
"Ms Keogh was my music teacher, who was an amazing, amazing woman and an amazing music teacher and really made my life better when I was in school."
"Why?" asked Tubridy.
"Well, doing the plays," Gleeson replied. "I was quite shy and all the rest of it. Doing all the plays and all that stuff was a really good way of getting to know people and have more friends and stuff. It was important."
"I went to a brilliant primary school as well, and I went to a brilliant secondary school," Gleeson continued. "So I was really lucky - I had lots of great teachers. But Ms Keogh was absolutely one of the best." 
We need your consent to load this Facebook contentWe use Facebook to manage extra content that can set cookies on your device and collect data about your activity. Please review their details and accept them to load the content.Manage Preferences
The emotional reunion then followed as the former student and his teacher hugged on the Late Late steps. 
"I'm so proud of you; you're wonderful," she said. "So proud of you - you always give us a mention. You're great."
Ms Keogh then joined Gleeson on the Late Late couch for a trip down memory lane.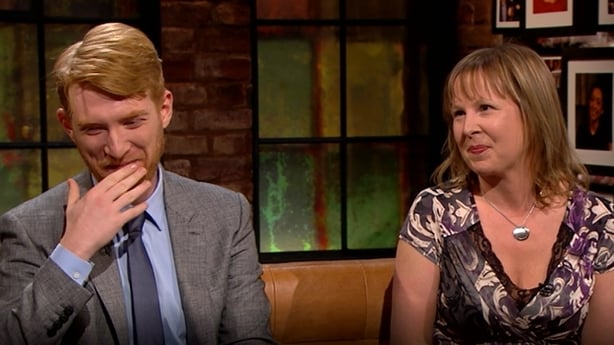 "Domhnall's reaction to your name goes to show how important a great teacher is in school," said Tubridy. "You clearly are a wonderful teacher."
"It's wonderful to hear it, I have to say. It really is," Ms Keogh replied - cleverly working in a mention that this year's school show is Beauty and the Beast. 
"You don't always get the lovely rewards of seeing a former student really make it," she continued. "And Domhnall was an absolute pet.
"I taught you for six years - he did music all the way up - he was an amazing musician. This guy is extremely bright as well. He's very talented but he's very, very clever. He got an A1 in Leaving Cert Music. He's an amazing traditional fiddle player."
"Good teachers matter so much and are so important to people," said Gleeson. "So thank you very much for everything." 
As Ms Keogh returned to her seat, Gleeson added: "She even got in a plug for this year's show, which is amazing! That's how good she is!"