Former Dancing with the Stars contestant Teresa Mannion has said she can't wait to watch the second series of the competition, and that she will be cheering on the new group of celebrities with 'a mixture of envy and relief'.
The show's second series begins on Sunday evening with a whole cast of new celebrity contestants, and Mannion has said she and the rest of last year's group are all looking forward to watching it from the comfort of their own homes.
"I can't wait, I really am (excited), and I know some of my fellow contestants are also going to be glued to it and it'll be nice watching it all from the sofa as well... It's a mixture of envy and relief," she told RTÉ Entertainment.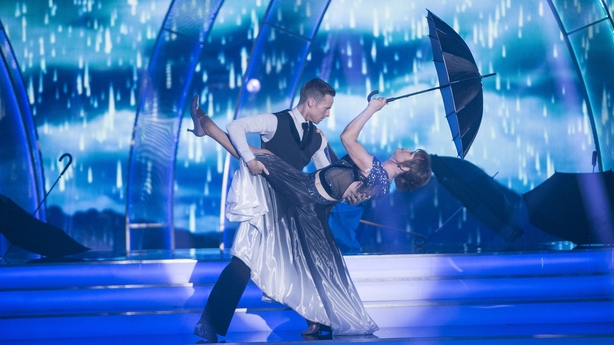 Mannion's professional dancing partner John Nolan is back this year with a new partner, and she said she will be cheering him on over the course of the competition, as well as her RTÉ colleague Marty Morrissey.
"I will cheering John on big time, we became good friends and he's such a lovely guy and I really hope it goes very well for him," she said.
"I know Marty Morrissey very well, and I've had a few chats with him, I can't say that I've been giving him tonnes of tips or anything but I've done the journey so I have talked to him and I've no doubt he'll be great, and he's so popular with the public as well."
Mannion's stint on the show has inspired her to delve into the ballroom dancing scene in Ireland in greater detail for an episode of Nationwide.
Teresa Mannion's #DWTS journey has inspired her to delve further into the ballroom dancing scene in Ireland for #Nationwide https://t.co/meex9ca4OQ pic.twitter.com/GbMt9Z0jkA

— Entertainment on RTÉ (@RTE_Ents) January 3, 2018
In the feature, which airs on Friday at 7pm on RTÉ One, Mannion visits drop in dance classes, attends competitions and speaks to dancers of all ages and abilities from around the country.
Can't Stop Dancing, the preview show for Dancing with the Stars, will be back on Thursday, January 4 at 9.30pm on RTÉ2, with the live shows airing on Sundays at 6.30pm on RTÉ One.