EastEnders fans fear that Mick Carter is dead after the soap began the New Year with a bang - literally - and a robbery gone wrong.
After plenty of Christmas cliffhanger drama, 2018 kicked off in Albert Square with the much-hyped heist as Mick (Danny Dyer) and co put Aidan Maguire's (Patrick Bergin) plan into action.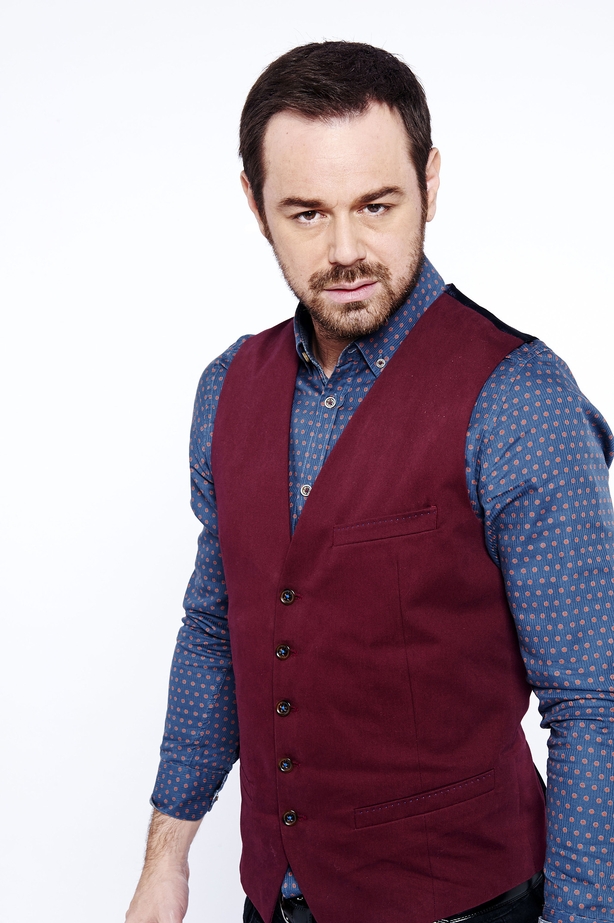 However, as the gang attempted to rob the van a stand-off ensued and a shot was fired.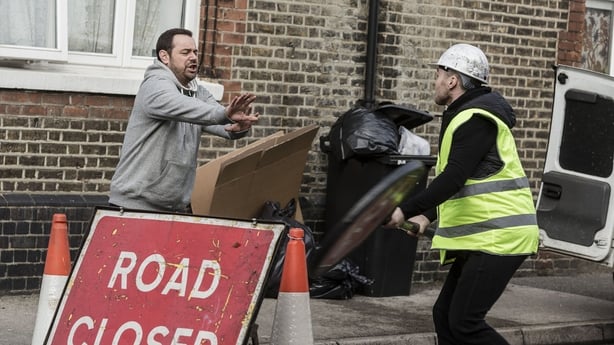 Queen Vic landlord Mick appeared to fall backwards with wife Linda (Kellie Bright) screaming as she looked on.
The question on everyone's lips: Who's been shot? ????

Don't miss #EastEnders tomorrow from 7pm on @BBCOne. ?????? pic.twitter.com/NC4CaFS4UX

— BBC EastEnders (@bbceastenders) January 1, 2018
No sooner had the scene aired as one of the show's time-honoured 'duff duffs' than fans began to debate Mick's fate - and try to clear up any confusion.
Walford Police are appealing for information to the whereabouts of the following suspects believed to be involved in a robbery in Walford on New Year's Day. ?? pic.twitter.com/zOJfdIaW7b

— BBC EastEnders (@bbceastenders) January 1, 2018
More will be revealed on RTÉ One and BBC One on Tuesday night in an hour-long special beginning at 7pm.
Please don't tell me mick gonna die nooo don't kill him off plz @bbceastenders #EastEnders he amazing actor Linda at the end omg mick should have listen to Linda from the start he didn't listen

— Marlise (@moonlightbaecw) January 1, 2018
Knowing #EastEnders and there bonkers storylines it will probably transpire that Mick's shooter is a grown up Bobby Beale ????

— #ME5Records ?? (@8oyc3y) January 1, 2018
@bbceastenders finally good again! I liked the scenes where Max handed back the envelopes of abandoned crap storylines #EastEnders

— Christopher Jones (@CJones76) January 1, 2018
#EastEnders I swear if anything happens to my man Mick I will boil them, mash them and set Lady Di on em!! ?? ????

— Lloyd Aaron (@Zoikk) January 1, 2018
For those confused about #Eastenders. The men in the back of the van had guns because the van was carrying stolen goods. The passenger was in on it with Aidan, and was lying to the driver making out they were delivering to a 'she'. As for who did the shooting.. I dunno ????‍??

— Rebecca Parfitt (@rebeccaparfitt) January 1, 2018
If someone could explain tonight's #eastenders to me that'd be great ?? pic.twitter.com/ZybqAG2AO0

— Jasmyne Brown (@jasmynebrownn) January 1, 2018
That episode of #EastEnders was amazing!

— PG (@pathikgamana97) January 1, 2018
#EastEnders what a bizarre episode that was??! ?? best thing about it was Mick rocking those slippers and how at one point it suddenly turned into a parody of Point Break! ?? pic.twitter.com/nMSuluEL7Z

— Mr&MrsNutty (@iancraig83) January 2, 2018
#Eastenders
- Mick was shot by Lee's mate who helped him rob the vic
- The passenger in the white van is working with mas' aunt.

— The Ineffable King (@IneffableKing) January 2, 2018
#EastEnders ?????? pic.twitter.com/ry8yiice2r

— saad shakir (@ItsS_S12) January 2, 2018
Anyone think that the person who shot Mick may have been involved with the robbery involving his son Lee last year? #EastEnders

— Ibrahim Banks (@TheShowOff85) January 2, 2018
Mick better not be dead #Eastenders

— B (@begum_106) January 2, 2018
Let me guess despite beong shot Mick will survive and be back on his feet in a couple of days . Who does a heist in broad daylight at their own garage #Eas?tEn?der?s writers have totally lost the plot of late.

— Marian M (@munkyfaz) January 2, 2018
The guy who shot the gun is Bernadette's baby daddy, Aidan is his dad. The guy he was scared to tell about the baby because he was dangerous and speculated to be in prison with Max #EastEnders

— Laura (@Lauranelly95) January 2, 2018
Worst robbery ever #EastEnders I suspended all disbelief but it's still not hacking it :)

— Tempest Devyne (@tempestdevyne) January 2, 2018
Poor mick! @bbceastenders #EastEnders

— Cupcake;♥ (@littlemizvicky) January 2, 2018
It was a poor show in my honest opinion. All that hype and it was like watching something from Only Fools and Horses. Poor effort #Eastenders.

— Punjab Police (@Bhangra_Machine) January 2, 2018