Singer and actress Hailee Steinfeld has revealed that filming the finale for Pitch Perfect 3 was an emotional day for the cast as they had become such a tight-knit group.
Steinfeld came on board the hit musical-comedy series for 2015's sequel Pitch Perfect 2 and said that the ensemble cast, which includes Anna Kendrick, Rebel Wilson, Brittany Snow and Elizabeth Banks, had such an easy rapport that made filming a dream.
"The first day it just felt like a little reunion and we picked up right where we left off and got on with it," she told RTÉ Entertainment.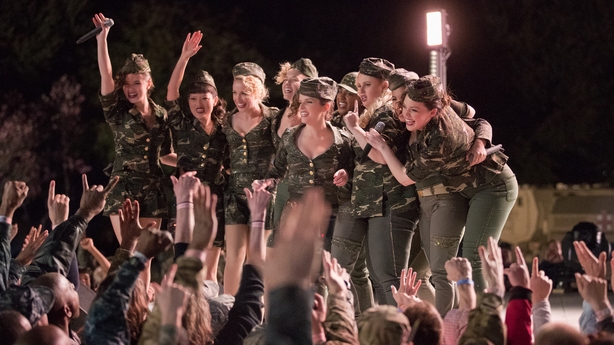 The popstar admitted that it was difficult to keep a straight face while filming scenes with Rebel Wilson, whose brash character Amy loves slagging off Steinfeld's earnest and sweet Emily.
"Any scene really but especially with Rebel, I had a very hard time keeping it together. In fact, I would get in trouble when I would repeatedly just break during every scene. But yeah I kind of started to control it towards the end", Steinfeld said with a laugh.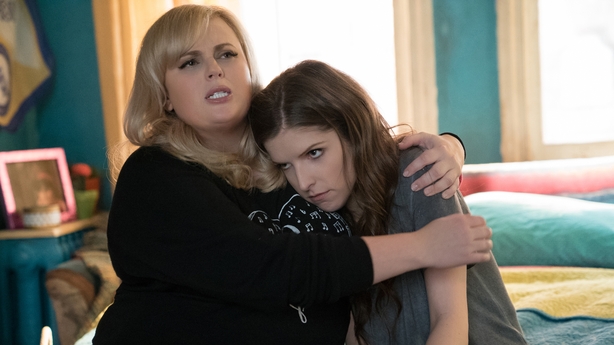 There were plenty of laughs to be had on-set and the 20-year-old star said some of her favourite memories were the impromptu singalongs... and an impromptu food fight.
"Because we sing so many mash-ups, a lot of the times we would start singing a song in the mash-up and end up singing that entire song in between takes. There really was never a dull moment with us!", she said.
"There's this scene that takes place where all of the Bellas are staying at this hotel and they're all in the same room and we're all eating candy and chips and junk food. That scene took us a couple of hours to shoot and I ended up going through almost two bags of gummy bears and then ended up throwing them at people and it just turned into this whole thing. That was pretty fun!"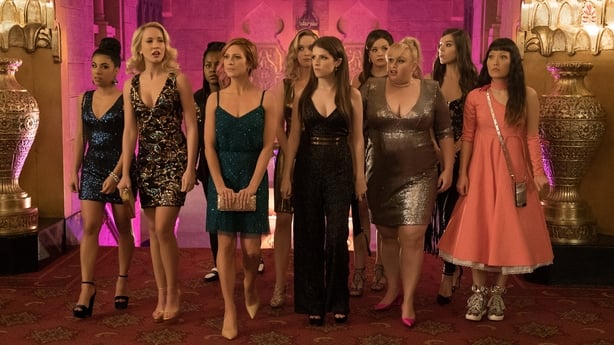 After forming such tight bonds on the set, shooting the finale of the film was a particularly poignant moment for them all.
Steinfeld said: "That scene we actually shot on the last day of the movie so we all had this real sense of 'when will we see each other again? When will we all be together in this situation?' Not having the answer to that question was making us pretty emotional.
"So those tears you see at the end of the movie are genuine tears."
The actress made her screen debut aged 14 in 2010's True Grit, for which she was nominated for a best supporting actress Oscar, and went on to launch her pop career following her appearance in Pitch Perfect 2.
We need your consent to load this Instagram contentWe use Instagram to manage extra content that can set cookies on your device and collect data about your activity. Please review their details and accept them to load the content.Manage Preferences
She said that straddling the two sides of her career was easier while working on a film like this.
"I do find it was easier working on this kind of movie and working on my music at the same time, but of course it is a challenge", she said.
Steinfeld fit in recording sessions for her new album which she plans to release in 2018. Would she be interested in touring next year and coming to Ireland?
"I would absolutely love that!", she said. 
Pitch Perfect 3 is out in cinemas on December 20.
We need your consent to load this YouTube contentWe use YouTube to manage extra content that can set cookies on your device and collect data about your activity. Please review their details and accept them to load the content.Manage Preferences