The Barden Bellas are back, but after a scandal involving a flying Fat Amy and some ripped trousers, they are going to have to fight their way back to the top at the World A Cappella Championships. 
2012's Pitch Perfect was a surprise hit, garnering acclaim from audiences the world over for its weird mix of kooky humour and its memorable remixes of popular songs. Plus, unlike other teen movies, it didn't pit the cool kids against everyone else – there was room for everyone in the all-singing, all-dancing, a ca-tastic movie.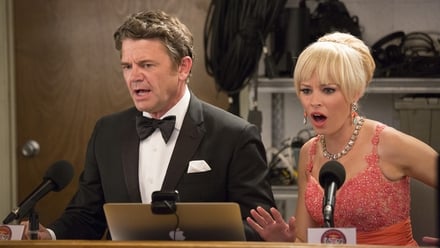 Superfans have been crying out for a follow-up and thanks to actress, producer and first-time director, Elizabeth Banks, Pitch Perfect 2 is here. And it is a lot of fun. Banks has succeeded in capturing the spirit of the first movie and has added a whole lot more comedy to boot. The one-liners roll from one scene to the next and it's packed with a lot of off-the-cuff remarks from Banks herself and the superb John Michael Higgins. The fantastic Anna Kendrick (Beca) steps back slightly and allows Rebel Wilson (Fat Amy) and Barden Bella newcomer Hailee Steinfeld (Emily) a little more of the spotlight. And in the odd moment where the movie loses its punch Hana Mae Lee (Lilly) pops up to say something totally ridiculous that will have you laughing once again.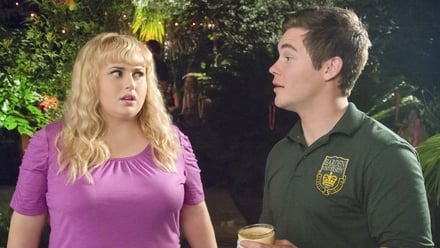 As far as the story goes, Pitch Perfect 2 follows the Barden Bellas as they try to reclaim their a cappella crown at the World Championships after a scandalous performance at the Lincoln Center that left the President of the United States embarrassed. The problem is no American group has ever won the world title, so the girls have quite a task ahead of them.
In order to even have a chance at winning the girls have to find harmony in their music and with each other. Cue bootcamp, freestyle a cappella battles and a whole load of excellent cameos. Even a certain Mr Snoop Dogg makes an appearance. Plus, Fat Amy falls in love, which makes for a rather hilarious subplot. Amy and her beau Bumper (Adam DeVine) bounce off each other with sparky humour that builds to the moment where they finally get together – or not. Either way, Wilson steering a boat across a lake while singing Pat Benatar's We Belong is worth watching this movie for alone.
While the comedy side of things has been ramped up with aplomb, the music is not as impactful as the first time 'round. It lacks the memorability factor, although a reworking of the infamous Cups song from the first movie (almost 2 billion views on YouTube) and Wilson's aforementioned version of We Belong will have you humming as you leave the cinema. And you will be smiling for sure.
A fan or not, Pitch Perfect 2 is guaranteed to make you giggle. 
Suzanne Keane