Saoirse Ronan has ruled out a move to Los Angeles as she finds it "very important" to be "physically separate" from Hollywood and her professional life when she isn't working.
Ronan, who is garnering Oscar buzz yet again, this time for her role in Greta Gerwig's Lady Bird, was speaking about the importance of taking breaks from work as part of the Variety Actors on Actors series, where she was filmed in conversation with Kristen Wiig.
"You can come here [Los Angeles] if you know yourself, you've got your friends, you've got your group of people, but I think it's very important for me just to personally physically have separation from this world," she said.
"It means when I'm not doing this, I'm very much somewhere else in every way."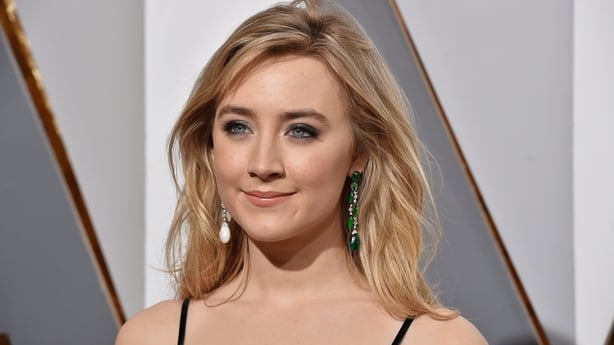 23-year-old Ronan made her feature film debut in 2007's I Could Never Be Your Woman, and despite beginning her career at a young age, said she was never party to the pressures often associated with being a child star as her parents kept her away from that side of things.
"What it boils down to is my mom is the best," Ronan said, adding, "I really wasn't a part of all that when I was a kid."
"I don't know if it's just me, but I do think there's more pressure put on kids who are actors or in the public eye to be on social media and promote themselves. None of that was around even when I was a kid," she said.
Lady Bird, which is currently the best-reviewed film on Rotten Tomatoes, hits cinemas on February 16, 2018.
We need your consent to load this YouTube contentWe use YouTube to manage extra content that can set cookies on your device and collect data about your activity. Please review their details and accept them to load the content.Manage Preferences