Dylan Farrow has criticised Hollywood over the reaction to her Woody Allen allegations and asks why her sexual assault claims have been ignored.
82-year-old movie director Allen has always vehemently denied the claims by Farrow that he assaulted her in 1992 at the family's home.
In an article for the Los Angeles Times headlined "Why Has the #MeToo Revolution Spared Woody Allen?", Farrow questions why leading Hollywood figures such as disgraced movie mogul Harvey Weinstein, Kevin Spacey and others have been "cast out by Hollywood" after people came forward with harassment accusations, while Allen is still making movies with A-list actors. 
Farrow, 32, also criticised Kate Winslet and Blake Lively for working with the director and wrote that "although the culture seems to be shifting rapidly, my allegation is apparently still just too complicated, too difficult... to confront.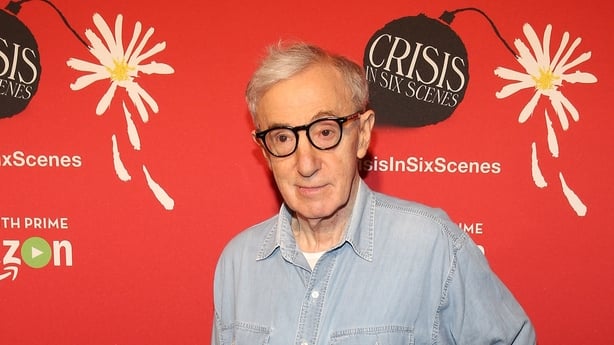 "It breaks my heart when women and men I admire work with Allen, then refuse to answer questions about it."
Farrow, who first alleged 25 years ago that Allen sexually assaulted her when she was seven-years-old, is adamant that the details of the alleged incident, her family's custody battle and the director's "pattern of inappropriate behavior" have not been properly exposed to the public.
"It is a testament to Allen's public relations team and his lawyers that few know these simple facts," she writes.
"It also speaks to the forces that have historically protected men like Allen: the money and power deployed to make the simple complicated, to massage the story."
The Los Angeles Times clearly states that Allen "declined to comment prior to publication has long denied the allegations described in this Op-Ed."
"Dylan Farrow's allegations against Allen were investigated by sex-abuse experts at Yale-New Haven Hospital and by law enforcement. A state's attorney in Connecticut said he had "probable cause" to prosecute in 1993 but did not file charges."
Earlier this year, Allen clarified his comments on Harvey Weinstein, following reports that said he was "sad" for the disgraced Hollywood mogul.
Allen told the BBC, "The whole Harvey Weinstein thing is very sad for everybody involved."
"Tragic for the poor women that were involved, sad for Harvey that his life is so messed up."
He later told Variety, "When I said I felt sad for Harvey Weinstein, I thought it was clear, the meaning was because he is a sad, sick man.
"I was surprised it was treated differently. Lest there be any ambiguity, this statement clarifies my intention and feelings."
Weinstein denies allegations of non-consensual sex.