Great British Bake Off judge Prue Leith has opened up about the infamous moment in which she accidentally revealed the winner of this year's contest.
The 77-year-old star, who made the gaffe just hours before the final aired, admits she "felt awful" about the mistake.
I am so sorry to the fans of the show for my mistake this morning, I am in a different time zone and mortified by my error #GBBO.

— Prue Leith (@PrueLeith) October 31, 2017
Speaking on This Morning on Wednesday, the head judge said that the mistake was "the most idiotic thing in the world… I think that was one of the worst half an hours, that first half an hour when I realised what I had done."
The South African-British cook explained that the error happened because she was abroad and received a lot of reminders at the same time – but hadn't factored in the time difference where she was.
"I was in Bhutan and had not had any reception for a while so when I turned on my phone and there was reception there was a mass of tweets and one of them said 'don't forget to congratulate the winner after 10.30' and I thought 'oh my God, it is past 10.30' so I just quickly tweeted what I did.
"Then as soon as it went I thought 'oh my God' and I went into a panic mode where I couldn't work my phone and I didn't know how to delete it quickly and I couldn't think and in the end I just rang my trusty PA and she said, 'I've already deleted it,' and it was 89 seconds after I had done it and that was too late, it had been re-tweeted."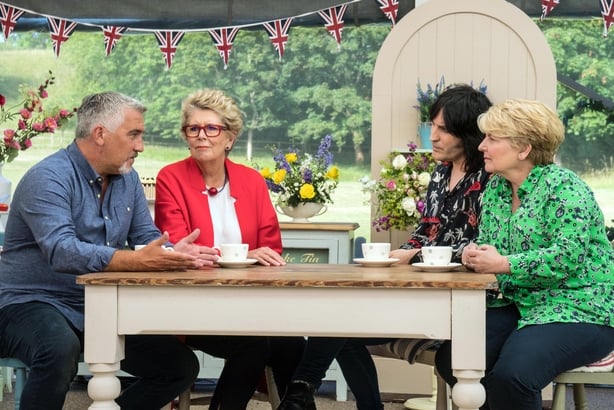 Leith said she really didn't want to take any attention away from Sophie Faldo's big win, and admits that's what upset her the most.
"The thing that upset me most was I thought this will take attention off the winner, and Sophie had worked for months and months for this moment and the column inches are going to be about my tweet, not about her triumph."
Put your hands in the air if you just won the Bake Off! #GBBOFinal pic.twitter.com/C0D20Seerm

— British Bake Off (@BritishBakeOff) October 31, 2017
Leith recently spoke to the Ray D'Arcy Show about the winner ordeal and said she is still "mortified" by the situation.