Best known as the producer of the James Bond movies, Barbara Broccoli is also the driving force behind the Oscar-tipped Film Stars Don't Die in Liverpool, which has just opened in Irish cinemas.
Based on Peter Turner's memoir of the same name, the film chronicles Turner's May-to-December romance with Hollywood star Gloria Grahame, a story which Turner himself has described as "surreal". Jamie Bell plays Turner and Annette Bening portrays Grahame, and if it's a smouldering love story you want then you'll be well looked after.
Below, producer Broccoli tells Harry Guerin about bringing the story to the big screen, her admiration of Bell and Bening's work, and why the film has struck a chord with younger audiences.
We need your consent to load this YouTube contentWe use YouTube to manage extra content that can set cookies on your device and collect data about your activity. Please review their details and accept them to load the content.Manage Preferences
I've wanted to make this film for over 20 years.
So many things got in the way. First of all, we wanted to get the right person to play Gloria. I've known Annette for a little over 20 years and we felt she would be the perfect Gloria, but she was too young then. In fact, when she was working on The Grifters with Stephen Frears he told her to watch Gloria Grahame movies to base her character on. So she was sort of infatuated with Gloria Grahame and I started talking to her about it 22 years ago. And she said, 'Well, I'm in. When I'm old enough, I'll do it'. Over the various years we've talked about it, but then I saw her a couple of years ago and she said, 'I'm ready'. Then the most important thing was to get the right Peter. And Jamie was worth waiting for.
Annette was already on board, we had talked about various leading men and Jamie's name came up.
We said, 'Let's get you guys in a room together'. I happened to be in LA and Annette and [director] Paul McGuigan came to my house and we asked Jamie to come over. He was the only actor we had on our minds that we introduced to Annette. He was really up for it and he started talking about one of the scenes and we said, 'Why don't we do it?' And that was it. They started to do the scene and I just burst into tears. I was completely moved by hearing them and seeing them together. Paul and I just knew instantly then that there was real chemistry and that they were the match.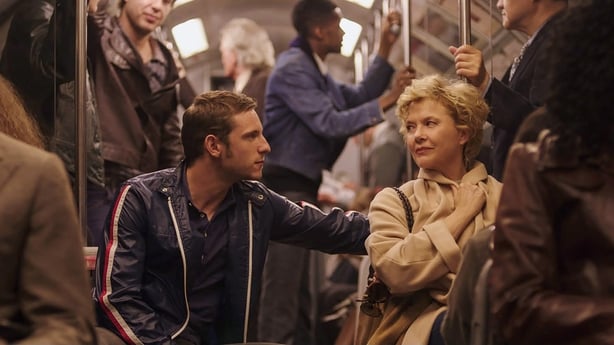 This story is so personal because I knew Gloria Grahame and Peter Turner is a very close friend.
I've known the real Peter Turner, the author of the book, for 40 years. So to see someone playing him and getting the essence of him so intuitively and instinctively was really something, because Peter has this magic about him. It was important that we got that and Jamie got that because one might say, 'Well, wait a minute - why does this movie star fall in love with this guy?' You had to see everything that he had to offer. He had a bit of innocence and naiveté. He was street smart, he was very funny, irreverent, self-deprecatory and all these wonderful things. So he had this great charm and charisma, and those are all qualities that are very hard to act - you have to have them in you. Jamie has that depth... It's a tough job holding your own against one of the greatest actresses we have in the world!
There are a lot of great roles this year and a lot of great actresses, but I think our girl can hold her own.
Watching Annette on the set, play this character, it was a transformative experience. It was like a masterclass watching her. Brave - she has no vanity; it's all about truth. This is why she's such a fine actress, is that she always gives everything to every role. I don't think she looks at things in terms of 'best'; I think she just looks at things in terms of character and does her best for each character to give them the truth she finds in them. I think it's one of her greatest roles.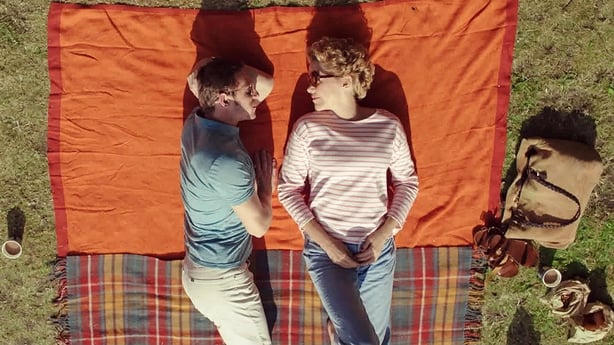 A lot of young people watch this movie and they're really affected by it.
One of the things they love about it is the whole courtship element, because now everything is done on social media. And in this relationship Peter had no idea who Gloria was when he met her. That wouldn't happen today - now someone would Google or IMDB someone and they would know everything. He discovered her, and we discover her through his eyes. It's really a period piece because it was a different time.
There's so much competition out there; there are so many big, blockbuster-type movies, so it's hard to punch above the noise of all of that.
Hopefully the film is all about word of mouth. If people go and see it and they like it and they tell people then I think we've got a chance. It celebrates life and love and life and death and family. And caring for someone no matter what. That was the thing that really impressed me when I saw Peter and Gloria together: they 'got' each other. And I think that's what everyone hopes for in life.