Ben Affleck has addressed the accusations of inappropriate behaviour towards women that have been made against him and the wider sexual harassment scandal in Hollywood, saying that men should hold themselves "accountable" for their behaviour.
The Batman actor has been accused by multiple women of groping them, including former TRL host Hilarie Burton, and he spoke about the controversy during an appearance on The Late Show with Stephen Colbert.
When asked what he and all men can do to improve the situation for women, Affleck responded: "It's just the kind of thing we have to, as men, as we become more aware of this, be really, really mindful of our behaviour and hold ourselves accountable and say 'If I was ever part of the problem, I want to change. I want to be part of the solution.' And to not shy away from these uncomfortable or awkward or strange encounters that we might have had.
"I think the most important thing to do is to support the voices that are coming forward and believe them and create a business where more women are empowered so less of this happens and there's a way of reporting this stuff so people can feel safe doing it," he added.
We need your consent to load this YouTube contentWe use YouTube to manage extra content that can set cookies on your device and collect data about your activity. Please review their details and accept them to load the content.Manage Preferences
The 45-year-old Justice League actor said that he thought he thought he was aware of issues of harassment towards women but that this scandal has revealed his ignorance.
"I thought I had a sense of the scope of the problem and I thought I understood it, and the truth is I really didn't," he said.
"I didn't understand what it's like to be groped, to be harassed, to be interrupted, talked over, paid less, you know, pushed around, belittled. All the things that women deal with, that for me, as a man, I have the privilege of not having to deal with."
Affleck also spoke about his links to disgraced Hollywood producer Harvey Weinstein, who has been accused of sexual harassment and abuse by dozens of women. The actor says he feels some of his earlier films have been "tainted" in his mind due to their association with Weinstein.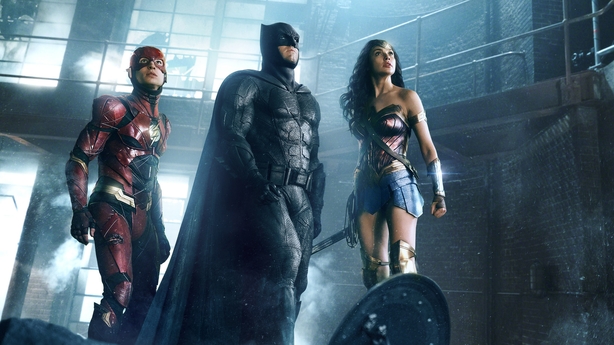 "It was awful to see the extent of these terrible crimes. I haven't worked for Harvey for more than 15 years," he said. "But nonetheless I had felt this attachment to movies like Good Will Hunting and Shakespeare in Love and Chasing Amy, early movies that I really loved doing when I was totally brand new.
"It tainted that a little bit to know that while we were having these experiences and making these movies that there were people that were suffering and dealing with awful experiences."
The actor added that he was going to donate his residuals from these Weinstein-backed movies to Film Independent or the women's organisation RAINN.
He added: "Part of this, for me, has been listening to people I really care about and love as they tell me stories of stuff that has happened to them - this is men and women - and recognising that it's a real thing.
"I'm not a spokesman, I'm not a superhero, I can't change it by myself. I can just be accountable for myself and for my actions."