Shane Richie has said he has heard "whispers" that EastEnders' Irish spin-off show Redwater will be back and says he would like to return as soap stalwart Alfie Moon at some point.
The six-part series ended ambiguously for Alfie and his wife Kat as he was "flatlining on a gurney and Kat was lying face down on the beach somewhere off the east coast of Ireland in her own blood".
However, Richie has said he would have no hesitation to step back into Alfie's shoes, and assured fans the much-loved character is still alive and kicking.
He told RTÉ Entertainment: "Hopefully in the not-too-distant future I'll get a chance to play Alfie again. I do know he's not dead. He's in Spain recovering or he's hiding in Dunmore East!"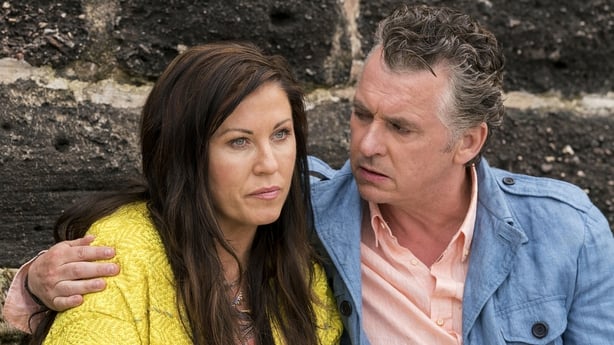 The 53-year-old actor also raised hopes that the series could be back, saying: "I keep hearing whispers that Redwater will come back, maybe not necessarily at the BBC, but there's other companies that are interested in it because it created this fictitious village and there's wonderful stories to tell in this village.
"So there's talk of it making a comeback. It might not necessarily be with Kat and Alfie, but I'd like to think it would come back and finish off the stories it started. But as for Kat and Alfie, I have no idea where we are."
Richie is currently pursuing his other passion outside of acting - music - with the release of his new country album, A Country Soul.
He said the experience of recording and releasing an album was miles apart from his acting work.
"When you do an album it's out there forever," Richie continued. "When you do something on television it's a bit more like fast food - it's done, it's gone, you move on to the next one.
"With an album you can keep revisiting it and if it does really well I can go out and perform it live. One thing on my bucket list is to go out and do a song that I've written and all the audience sing along with it. That would be lovely."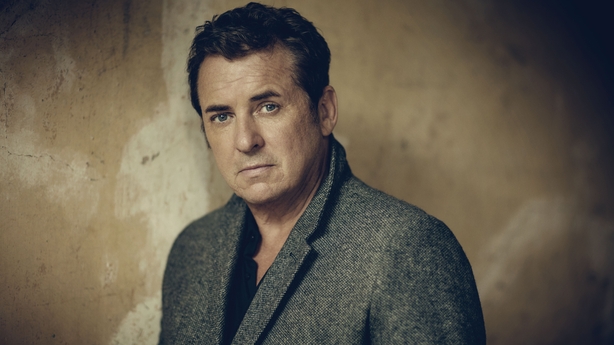 The album is a mix of original and cover songs and sees Richie indulge his love for contemporary country music. There are also some hints of his Irish country roots, as he grew up in a household steeped in traditional music.
"My dad used to run country clubs in London," Richie recalled. "My dad's from Coolock and my mum's from Whitehall; they came over here in the early Sixties. So from an early age I just remember listening to Irish trad, Irish comedians, singers. I was Irish dancing when I was six, going 'Don't make me to this!' So growing up in a big Irish community."
On one of the original tracks on the album, Shut Up (Cause All I Want Is You), Richie collaborated with his son Jake Roche, who is the lead vocalist with the band Rixton.
Richie said the experience was "great" as they came from different places musically.
"I'll tell you what was interesting collaborating with him was how little we argued. Because it was my house, my rules [laughs]. But Jake and Danny [Wilkin] from Rixton bringing a different feel to that track on the album, it was just a very different approach to songwriting and I learned a lot from it."
We need your consent to load this YouTube contentWe use YouTube to manage extra content that can set cookies on your device and collect data about your activity. Please review their details and accept them to load the content.Manage Preferences
One of Richie's musical ambitions is to record a duet with Aslan's Christy Dignam.
"At one point I put in a call to Christy's people to see if he'd duet with me but I don't think Christy talks to anybody!" Richie joked.
"I was going to cover an Aslan track [for this album]. I listened to them back in the day, I love their stuff," he said before breaking off to sing 'How can I protect you in this crazy world?'"
Richie is setting his sights on taking the album on the road, saying he would love to do a UK and Irish tour next year. He said he would also love to do a follow-up if this record is a success.
"I'd love to tour the album and hopefully come over to Ireland. I'd love to play at the Dunmore East music festival," he said.
A Country Soul is out now.