Maisie Williams has said she is "really excited" about Game of Thrones coming to an end as it will allow her to have more freedom in the roles she chooses to shape her career.
The 20-year-old actress has played Arya Stark on the HBO drama since the show began in 2011, and is currently working on its eighth and final season, which will consist of just six episodes.
"I'm really excited for Game of Thrones to finish and there's going to be time for me to do whatever I want," Williams told BBC Newsbeat at the British Independent Film Awards nominations event.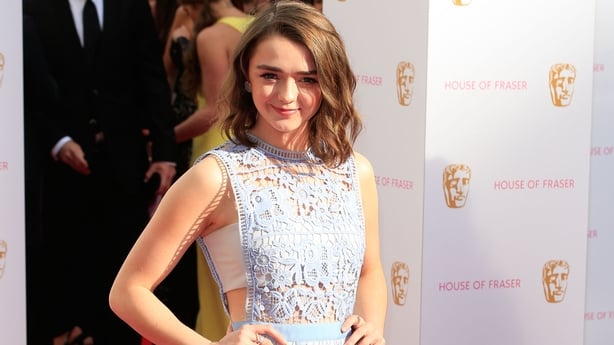 "That's just incredibly exciting, and it will be nice to pick roles that I want to do. I can show the world what sort of actress I want to be and shape my career a little bit."
Williams, who will star in the upcoming X-Men: The New Mutants alongside Stranger Things actor Charlie Heaton, has just launched her own production company and hopes to work on more independent films.
"I've just started a production company, so I'm now realising how hard the industry can be. Coming back here and listening to all the films nominated and getting back into watching independent films just makes me realise how much I miss it. It's the only place I've ever really wanted to be, to be honest," she said.
An air date for the eighth season of Game of Thrones has yet to be released. X-Men: The New Mutants will hit cinemas in April 2018.