Ireland's Fittest Family host Mairead Ronan has said she would be interested in appearing in the second season of Ireland's Dancing with the Stars, saying it seems "like a bit of fun".
At the launch of the upcoming fifth series of Ireland's Fittest Family, Ronan told RTÉ Entertainment: "I think everybody has an interest in it because it's one of the only reality TV shows out there where you learn a skill.
"Most reality TV shows I think 'Why would you do that, that's terrible, they're being so mean to you!' but when it comes down to Dancing with the Stars it's one of those ones where you come away with a skill and it seems like a bit of fun so I think everybody's interested in it, who wouldn't be."
"I'm not really good at dancing, but I have lovely ankles!", she added jokingly."
We need your consent to load this Facebook contentWe use Facebook to manage extra content that can set cookies on your device and collect data about your activity. Please review their details and accept them to load the content.Manage Preferences
New coach on Ireland's Fittest Family, rugby legend Donncha O'Callaghan, is adamant that a stint on the show wouldn't be a goer, despite the fact that GAA footballer Aidan O'Mahony took home the glitterball trophy last year.
O'Callaghan said he would "absolutely not" consider being a contestant on the dancing competition when it returns to RTÉ next year, "just purely on one reason".
"I'd love to, I'd love to be good dancing", he told RTÉ Entertainment. "But I'm absolutely horrendous and the only example I can give you is, myself and Jenny went for a dance lesson for our first dance at our wedding and after about an hour and a half the lady gave Jenny back the money and just said 'Look change the song, do your best, just hold on to him and get everyone to get on the dance floor as quickly as possible'.
"She also hit me about three or four times saying 'I can't believe that you're a professional athlete and you can't move your feet like this'. Maybe that's why I'm a forward in rugby and not a dancer. I think for the sake of everyone at home, there is entertainment but I wouldn't even think it's that, I think it would just be to painful to watch."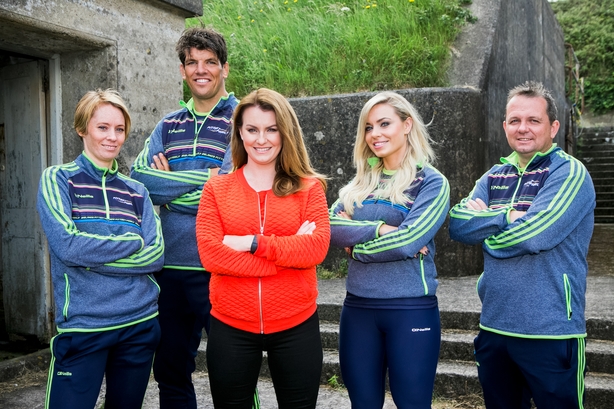 Luckily, O'Callaghan is more excited about joining Ireland's Fittest Family this season, saying he is "a big fan of the show".
"I think the idea of it is brilliant, I think that loads of people look for excuses 'oh I can't go train because I don't have a gym membership, I don't have the best equipment or the coolest runners'. You don't need it, you need your family and you need someone in it to grab it by the scruff of the neck and saying that we're getting into shape and were going to be in a better position than we were probably this time last year and you have it in this year's Ireland's Fittest Family."
He added: "The big one for me, being a father of three girls, the girls are brilliant in it this year and there's a good bit of girl power, which I was delighted to see and I can't wait to watch it with my little girls because there are so many positive influencers for them to watch. The girls are incredible this year. They leave their brothers, their fathers in their wake and they really dominate and I was delighted to see it."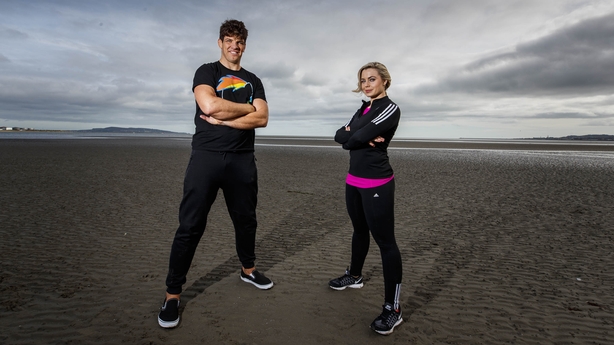 Mairead Ronan agreed, saying she that the show is "really balanced this year" with the two female couches and that she "firmly believes this is one of the best one yet".
The TV presenter and broadcaster said the experience of working with Donncha O'Callaghan was not what she expected.
"I'd met him a few times over the years and I'd always thought he was just a bit of a messer, but no, I've seen the complete other side to him, I've seen the real competitive side to him which obviously his Munster teammates and his Irish teammates knew. I did think he was gonna be a bit of a laugh and a joker, he is that, but only on the tea breaks", she said, adding:: "He was very serious about the competition and he gave Davy Fitz a good run for his money."
Watch Ireland's Fittest Family on Sunday October 29 at 6:30pm on RTÉ One.