Star Wars actor Mark Hamill, who is set to be honoured at next year's Oscar Wilde Awards, has revealed that "Ireland has always had a very special place" in his heart.
Hamill, who plays Luke Skywalker in the intergalactic franchise, follows in the footsteps of his Star Wars brethren Daisy Ridley, who plays Rey and the late Carrie Fisher, who played Princess Leia, who both previously received the award.
The annual awards ceremony is put on by the US-Ireland Alliance to celebrate the contribution Ireland makes to film, television and music.
"I attended the Oscar Wilde Awards when my dear friend Carrie Fisher was a recipient," Hamill said of the announcement.
"Now it's my honour to be recognized by the US-Ireland Alliance in the same way. I find it meaningful because Ireland has always had a very special place in my heart, both personally and professionally."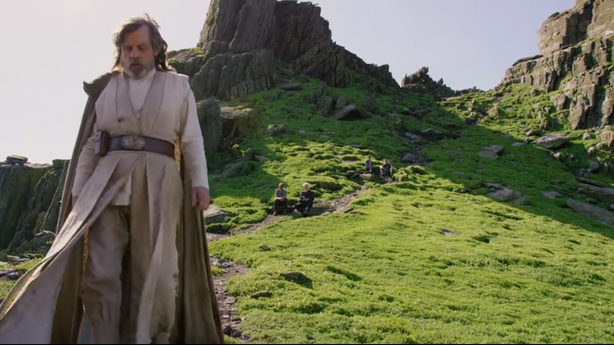 Hamill returns as Luke Skywalker in Star Wars: The Last Jedi, which it out in December. Hamill has spent a great deal of time filming in Ireland for The Force Awakens and The Last Jedi on Skellig Michael in Kerry.
The 66-year-old California-born actor is the latest in a line of "honorary Irishmen" to receive the award.
Trina Vargo, founder of the US-Ireland alliance, said: "With Luke Skywalker to feature prominently in the Rian Johnson-directed The Last Jedi, Mark has spent a good deal of time filming in Ireland. It seems especially appropriate that we honor him in 2018."
Hamill is the first 2018 honouree to be announced for the Oscar Wilde Awards, which take place every year on the night before the Academy Awards. Next year's ceremony will take place on March 1 at  J.J. Abrams' Bad Robot production company in Santa Monica. 
Previous recipients of the Oscar Wilde Award include Jim Sheridan, Colin Farrell, Caitriona Balfe, Ruth Negga, Sarah Bolger, Lenny Abrahamson, Saoirse Ronan, Brendan Gleeson, Jonathan Rhys Meyers and Neil Jordan.