Bruce Springsteen says that his new and as yet untitled album was inspired by the Southern California pop music of the '70s.
In an interview with Variety magazine, Springsteen, who last played Ireland in May, 2016, said that the new solo album was "connected to my solo records writing-wise . . . but it's not like them at all. Just different characters living their lives."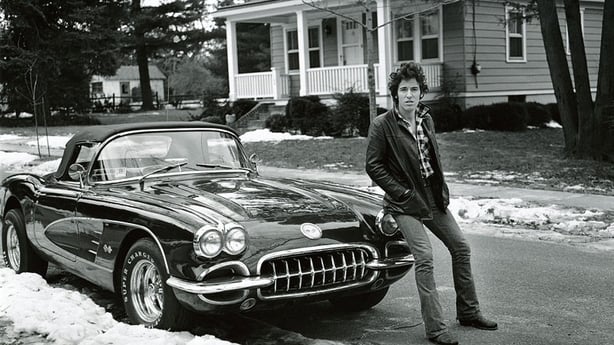 He added that the album had been competed but didn't have a release date yet. "It's kind of waiting for its moment. Good music doesn't go away!" he said. "It's influenced by Southern California pop music of the '70s.
"Jimmy Webb, Burt Bacharach, those kinds of records. I don't know if people will hear those influences, but that was what I had in my mind. It gave me something to hook an album around; it gave me some inspiration to write. And also, it's a singer-songwriter record."
Springsteen also paid tribute to the late Tom Petty who passed away on Monday. Bruce described Petty as "a long lost brother" and said he was "devastated and heartbroken" over the death.
Springsteen began his Broadway residency on Tuesday night with the opening solo show at the Walter Kerr Theatre. Her will perform five shows a week until February 3, 2018.
He said in a statement that he wants the shows to be "as personal and intimate as possible."
"I chose Broadway for this project because it has the beautiful old theatres, which seemed like the right setting for what I have in mind.
"In fact, with one or two exceptions, the 960 seats of the Walter Kerr Theatre is probably the smallest venue I've played in the last 40 years."