It has just been revealed that Brooklyn director John Crowley will direct a big-screen adaptation of acclaimed Belfast-born writer Bernard MacLaverty's just-published novel Midwinter Break.
According to US entertainment trade publication Deadline, Film4 has acquired the rights to the novel with Crowley attached to direct and MacLaverty adapting his own work.
Crowley will start work on the project once he has wrapped on The Goldfinch, his adaptation of Donna Tartt's Pulitzer Prize-winning book which has a script from Peter Straughan (Tinker Tailor Soldier Spy).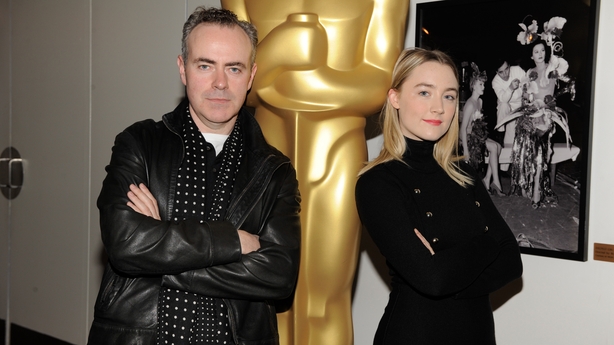 The recently-released Midwinter Break is about a retired couple who are out of their element but is also a hopeful study of love's complexity. It follows Gerry and Stella Gilmore, who fly from their home in Scotland to Amsterdam for a long weekend.
The four-day holiday reveals deep issues in their relationship. Gerry, who was an architect, is forgetful and set in his ways, while Stella is angry at his constant undermining of her faith.
Their problems are not helped by memories which have begun to resurface of a troubled time in their home country of Ireland. 
There are no casting details for Midwinter Break at present.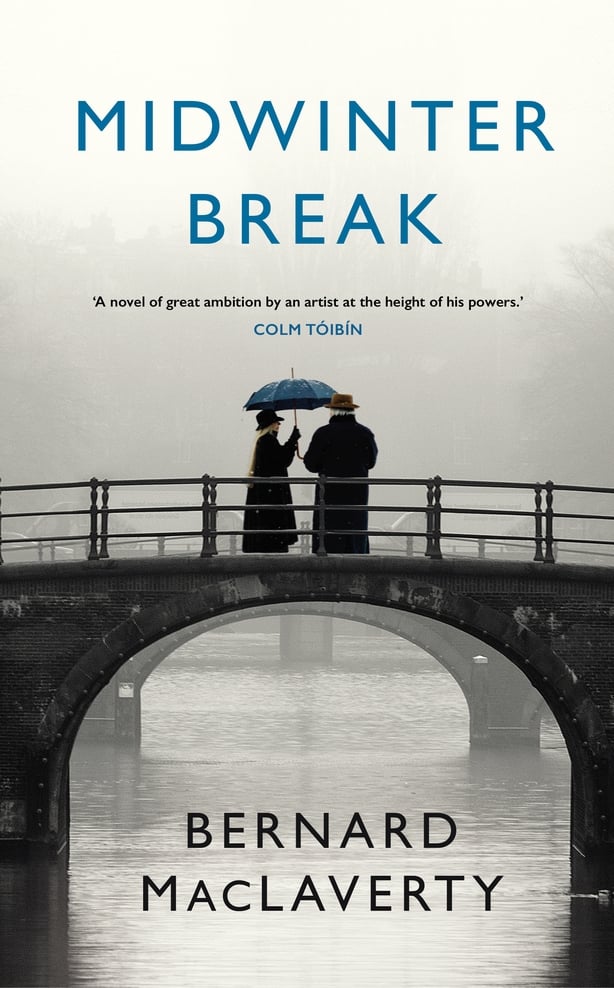 The book has been widely praised since its release. MacLaverty has written five collections of stories and four other novels, including the 1997 Booker Prize-nominated Grace Notes.
This will be Crowley's fourth project based on a literary adaptation and follows 2015's Oscar-nominated Brooklyn, which was based on Colm Tóibín's Costa Award-winning 2009 novel of the same name and starred Saoirse Ronan. He has also directed 2007's Boy A, based on Jonathan Trigell's critically acclaimed novel of the same name, as well as the upcoming The Goldfinch.
Take a look at some reaction to Midwinter Break from readers below.
#MidwinterBreak captures your emotions, is rendered in exquisite prose, hurts like hell, and holds up a mirror. A triumph. Worth the wait.

— Mary Picken (@bethsy) July 13, 2017
@maclavertyB's Midwinter Break is  a beautifully written, strikingly humane novel. The type that just makes you want to be a better writer.

— Brian McGilloway (@BrianMcGilloway) September 3, 2017
Midwinter Break, by @maclavertyB, is so quietly brilliant that I never wanted it to end. A must read. https://t.co/mcifZB59yz

— Deborah Broide (@DBroide) September 4, 2017
@maclavertyB  Bernard, I've just read Midwinter Break. It's just marvellous. I have both those voices in my head now. Wonderful achievement

— Carolyn Morris (@Carolynxmorris) September 4, 2017
'Midwinter Break is a work of extraordinary emotional precision and sympathy' - Colm Tóibín https://t.co/gCisBbASgc pic.twitter.com/MOfyz4ThZG

— Waterstones (@Waterstones) August 8, 2017
I'm reading MIDWINTER BREAK by @maclavertyB right now and savoring every word.  He's in my top five favorite writers.  Beauty of a book. https://t.co/79nrp4PwrP

— Silas House (@silasdhouse) August 23, 2017
A bit sad not to see Bernard MacLaverty on the Booker longlist. Midwinter Break is an extraordinary piece of work - am reviewing it for Sat

— Justine Jordan (@justine_jordan) July 27, 2017
.