The first trailer for Love/Hate star Killian Scott's new series Damnation has been released, and the Depression-era thriller looks like a must-see.
Billed by its writer Tony Tost as "one part Eastwood, one part Steinbeck, one part Ellroy", Damnation sees Scott playing Seth Davenport, a man masquerading as a small-town Iowa preacher in the hopes of starting a revolution during the 1930s.
We need your consent to load this YouTube contentWe use YouTube to manage extra content that can set cookies on your device and collect data about your activity. Please review their details and accept them to load the content.Manage Preferences
The trailer certainly lives up to writer Tost's billing with murder, sex, religion and powerplays colliding as Scott's character squares up to professional strikebreaker Creeley Turner (Logan Marshall-Green) - a man with whom he shares a bloody history.
Following a well-received pilot episode, Damnation was picked up by the USA Network, with Netflix set to stream the series outside the US later this year.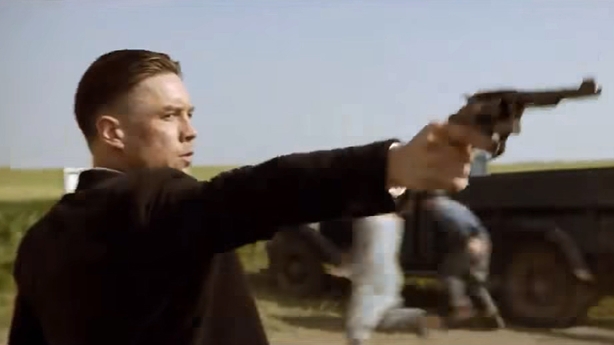 Speaking to RTÉ Entertainment before he began filming earlier this summer, Scott described his Damnation character as "a very special creative opportunity for me".
"Seth seems like the kind of person who wants and tries to do the right thing but has extreme impulses in the opposite direction," said the Dublin actor. "It's complicated territory, I guess, particularly because it's such a volatile period in US history."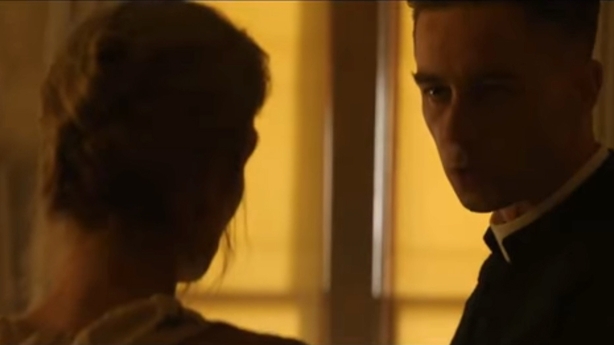 "But ultimately, Seth is trying to become a revolutionary leader, a leader against the evident capitalistic injustices of his time," Scott continued. "And he is not unwilling to spill blood in that pursuit. In fact, to be fair, I think he wants to. There is a real socialistic rage there.
"There is also a deeply charged personal history that is drenched in blood and anger that he comes up against from time to time, so it's all pretty volatile."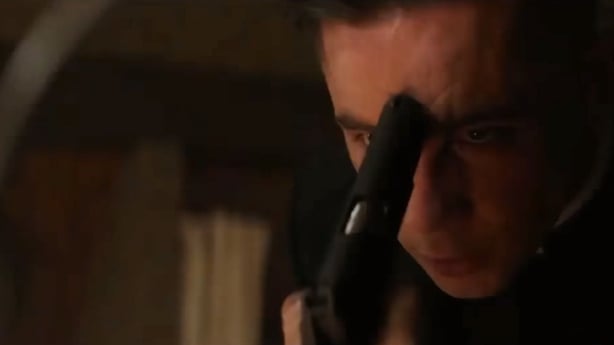 When asked if Seth would prove to be as much of a heartthrob as his Love/Hate character Tommy, Scott replied: "I'm not sure 'heartthrob' is the term I would apply to either character, but he will have a slightly better haircut."
Scott, who was recently seen in the BBC's JK Rowling adaptation Strike - The Cuckoo's Calling, will be in cinemas next January opposite Liam Neeson in the thriller The Commuter.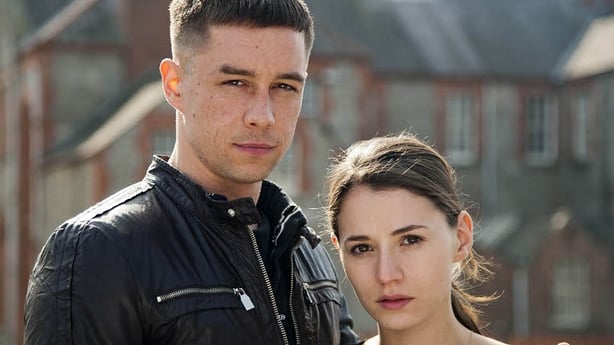 "Audiences can see me getting battered by Liam Neeson," he told RTÉ Entertainment. "The man is a legend and a lovely, lovely guy. A genuine career highlight."
The Commuter is due for release on January 19, 2018.