Love/Hate star Killian Scott has said that he is still pinching himself after his new US drama Damnation got the the green light saying his leading role "came completely out of the blue".
Billed by its writer Tony Tost as "one part Eastwood, one part Steinbeck, one part Ellroy", Damnation sees Scott playing Seth Davenport, a man masquerading as a small-town Iowa preacher in the hopes of starting a revolution during the 1930s.
Following a well-received pilot episode, the show has been picked up by the USA Network, with Netflix set to stream the series outside of the US from October 2017.
We're making Damnation. The aim is one part Eastwood, one part Steinbeck, one part Ellroy. Or, if Johnny Cash was a TV show. https://t.co/HjKZJHMNgv

— Tony Tost (@tonytost) May 12, 2017
"We shot the pilot before Christmas and then, as is normally the case, there was a waiting period while the decision was being made whether to move forward or not," Scott explained to RTÉ Entertainment. "But now that we are going ahead, filming begins in mid-July." 
"I sort of felt that to shoot the pilot itself was such an extraordinary experience that if that was all I would get to do, then fair enough," the Dublin actor continued.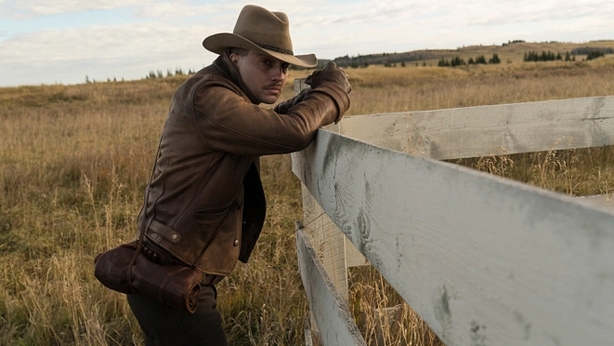 "I mean, it came completely out of nowhere. Without going into all the details, it was basically a period of a week between me hearing about it for the first time and being on set in Calgary filming my first day.
"After we wrapped I never really thought about it; I was just grateful it had happened. But the opportunity to now turn it into something expansive that people will be able to watch is genuinely something I can't really describe adequately.
"It's a wonderful opportunity and I feel extremely fortunate."
Scott described his Damnation character Seth Davenport as "a very special creative opportunity for me".
"Seth seems like the kind of person who wants and tries to do the right thing but has extreme impulses in the opposite direction," he said. "It's complicated territory, I guess, particularly because it's such a volatile period in US history.
"But ultimately, Seth is trying to become a revolutionary leader, a leader against the evident capitalistic injustices of his time. And he is not unwilling to spill blood in that pursuit. In fact, to be fair, I think he wants to. There is a real socialistic rage there.
"There is also a deeply charged personal history that is drenched in blood and anger that he comes up against from time to time, so it's all pretty volatile."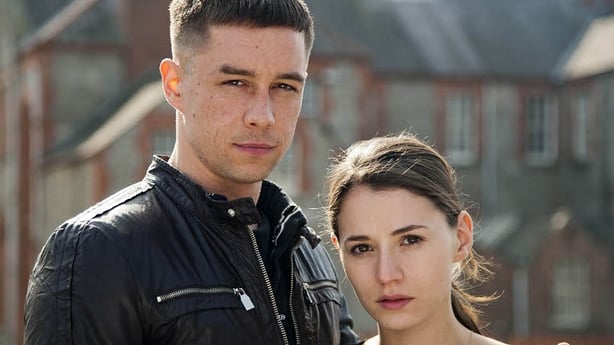 When asked if Seth would prove to be as much of a heartthrob as his Love/Hate character Tommy, Scott replied: "I'm not sure 'heartthrob' is the term I would apply to either character, but he will have a slightly better haircut."
Scott, whose brother Eoghan Murphy was appointed Minister for Housing, Planning, Community and Local Government in Leo Varadkar's new cabinet on Wednesday evening, is also due to appear in the BBC's upcoming series of JK Rowling's Cormoran Strike detective novels on the small screen,
Scott will also be in cinemas next January opposite Liam Neeson in the thriller The Commuter. 
"Audiences can see me getting battered by Liam Neeson," he laughed. "The man is a legend and a lovely, lovely guy. A genuine career highlight."